Environmental Club goes green into 2014

Environmental Club meets in room 238 every Thurs. after school. They collect the school's paper and plastic recycling each week.This gives the members the satisfaction that they helped the Earth be clean, and it gains them volunteer hours for college. (Photo Credits: Sydney Klein)
I had a chance to talk to a couple of enthusiastic members of the club:
Environmental club began at the beginning of the 2013 school year, and has met almost every Thursday since. Environmental club includes organizing fundraisers, as well as collecting paper and plastic for recycling.
Lots of the students that are members of the club participate to help clean the environment, and are very interested in going green and cleaning our environment.
An added bonus for students is that they are able to earn important volunteer hours. While they gain the much needed volunteer hours (for college), they are also excited to make the world cleaner and a better place.
"Environmental club is really fun, and it's great to be able to help the environment while having a good time." – Noah Stern, 9.
"I really like recycling and making the world a better place, while gaining volunteer hours and having fun" – Evan Weisser, 9.
About the Contributor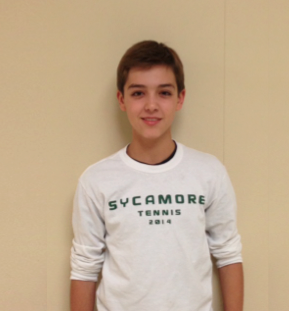 Jack Loon, Staff Writer
My name is Jack Loon, and I am a sophomore on the SHS Leaf Staff. This is my second year on staff and I love being a part of the student voice. One of...