Student council raises support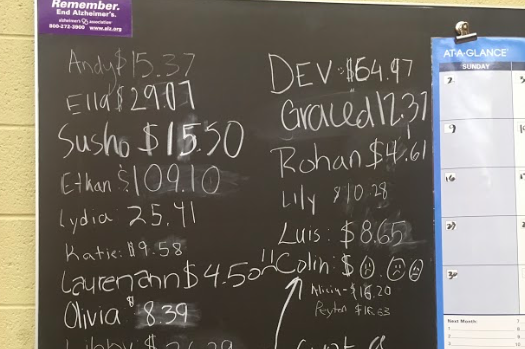 This year, Student Council has chosen the SPCA as the charity that will benefit from all of this year's fundraisers. This week marks the beginning of the first fundraiser, in which they will be taking donations of old towels and linens as well as monetary donations to benefit the organization.
"It takes a lot of money to take care of the animals and the facility, and you can really tell everyone there really cares for the animals and wants to be there, and I think we should support the people working for such a good cause," said Ethan Masset, 9.
Linens and towels are a much-needed resource for the shelter as they are used as bedding in addition to serving a number of other purposes.
Over the next two weeks, each member of Student Council is also carrying around decorated milk jugs to collect donations.
"I really want to get people enthusiastic about donating, so I brought in a whiteboard to write the top donators names to get people to try and beat each other, but it's always for a good cause," said Masset.
So far Masset has raised approximately $110, which is the most so far.
As a whole, they are competing to see who can raise the most money. The top three student council members who raise the most will receive gift cards.
"It's really fun having a competition in our class but also its fun that the money is going towards something that will benefit our community," said Hannah Bruns, 11.