Review: Bo Burnham's 'what.'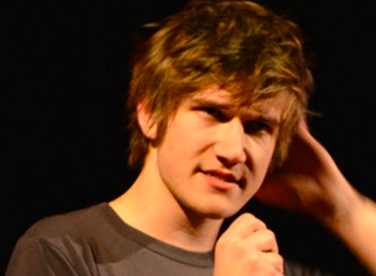 "What." was created and produced by Bo Burnham. It was released on Youtube for free and is currently on Netflix as of January 2019.
The show opens very strongly with a sort of blending of sounds and music constantly changing in tone and style. The brilliance of the opening relies on the fact that Burnham barely speaks the entire time but presents an ensemble of pre-recorded voice-overs and actions that compliment the music profoundly.
Which brings me to my next point: Burnham's show is mostly entirely scripted with no room for improv or audience interaction, which is not necessarily a bad thing. Unlike what most consider normal or conventional stand-up, Burnham's show feels more like a play of events.
The comedy doesn't always stem from the jokes themselves but how they are carried out by Burnham with great use of body movements and the stage lighting that he includes in most of his shows.
Burnham's show is divided between his scripted stand-up and parody music which he composes himself. His stand-up material brilliantly covers a wide array of goofy and unconventional topics which is both refreshing and can appear very random at times.
"While the themes are a bit taboo, and he comes off a bit arrogant, the material makes you think. His songs are filled with witty analogies, sarcastic expressions, and racy humor," said Sami Marshall, writer for Infectious Magazine.
With such random and everywhere-at-once content, smooth comedic transitions into new material are fairly difficult to accomplish. But Burnham takes full advantage of his situation by mocking the art of segues multiple times through his show.
This style of everywhere-at once content also makes it so that no material is overdone gets stale over time, and the writing will consistently play with your expectations as the audience.
His song parodies are creative and very refreshing from conventional modern music/parodies as Burnham performs them all by himself on his single piano and no other instrument or electronic sounding. This puts more of a focus on the lyrics themselves but at the same time, the songs still retain very catchy and memorable tunes and rhythms.
Burnham is also really good with the placement of jokes within his songs, and the time division between filler and comedy.
"Whether Burnham is broadsiding comedy's habit of trivializing misery, or slamming the cynical marketing of lobotomous pop to the young, the songs are first-rate," said Mark Monahan, writer for The Telegraph.
If you're not easily offended by the occasional edgy joke and in the mood for a good laugh alone or with a friend, I would highly recommend "What." and Bo Burnham himself.