Review: Eddie Murphy 'Delirious'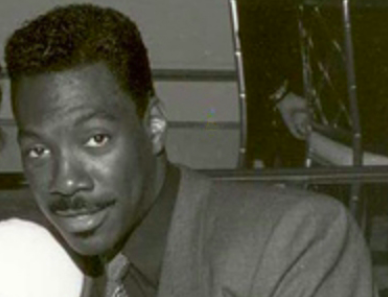 Through the passage of time Eddie Murphy's name has been represented in some amazing and hilarious entertainment. Unfortunately, he has also had his name in movies like "The Adventures of Pluto Nash" and "Norbit."
With such low-level forms of media, people have forgotten about Murphy and how big of a comedic icon he once was. His stand-up special "Delirious" is a glowing reminder that before his cheap cash-grab movies career, Murphy was the man.
Before continuing on with this review, keep in mind that a lot of Murphy's humor in this comedy special is a work of its time and contains material we might deem offensive in today's culture.
In comparison to many stand-up routines where you can definitely tell what is improv versus what is scripted and punch-lines are made super clear, Murphy's performance seems so laid back and natural, like he is talking to the audience one-on-one and not to the millions of people watching through a TV.
This smooth and natural performance is complemented by even smoother joke deliveries, great comedic transitions and a supportive and involved audience, who seem to share just as much energy and spark as Murphy when he converses with them.
Another major aspect of Murphy's routine is his impressions. He always seems to find the funniest aspect of someone known or unknown and emphasize it to a point where it fits the situation or joke perfectly.
"The emphasis on setting himself up for the next impression means the show is actually quite light on jokes. And some of his observations – children's fear of kissing ugly relatives, for instance, or of dropping ice cream – have since become gag standards, if they weren't then," said Leo Benedictus, writer for The Guardian.
The comedic material is as raunchy and erotic as it is clever. It is definitely meant for a more open-ended/not as easily offended audience.
"For a generation of naughty schoolboys, this was the video to have; no parent-free gathering or playground conversation was complete without repeating some of Eddie's profanity-strewn, impression-laden genius," said Sam Toy, writer for EMPIRE.
If you are looking for a more casual and dirty attempt at comedy, make sure to watch "Delirious." The show is available on both YouTube and Netflix as of January 2019.