Students embrace Year of the Pig
While students filed into the Commons for lunch on Tuesday, the Year of the Pig was ushered in in the Hub. Students in Chinese classes and Chinese club organized a special event during lunch to observe Chinese New Year.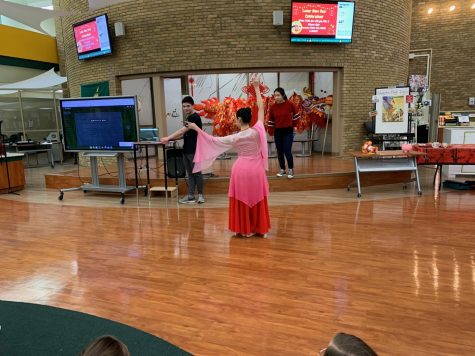 The occasion is celebrated according to the Lunar calendar with a focus on bringing in luck for the rest of the year and anticipating the warm, spring months to come.
Students began the celebration by walking through the school with their elaborate Chinese Dragon supported by bamboo sticks.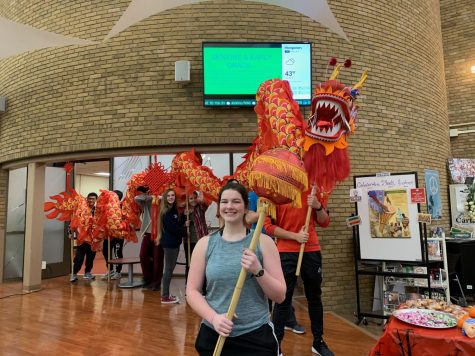 Then, the food was served: traditional dishes like dumplings, fried rice, and egg tarts were laid out.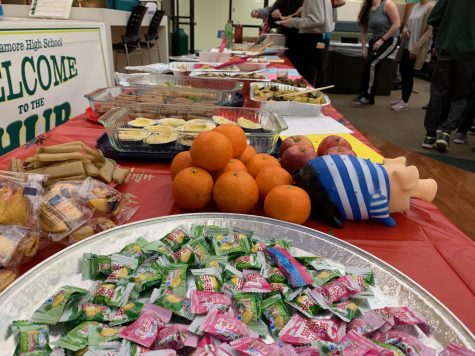 The celebration also featured traditional Chinese performances, including dance and instruments, and singing. Students additionally received "red packets" with chocolate coins tucked inside to replicate the traditional ones received by kids in the Chinese culture containing a generous amount of money.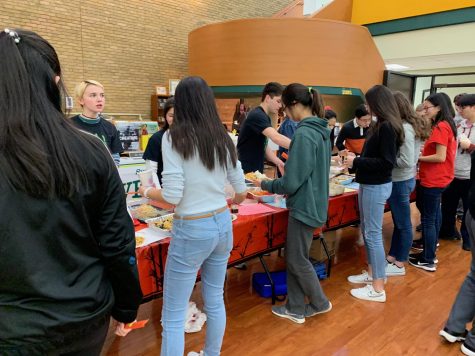 Junior Theo Eborall, one of the officers for Chinese club, shares her favorite part of the celebration.
"My favorite part was decorating. We put up decorations in the hubs and classroom to really replicate the grand feeling of Chinese New Year," Eborall said.