Bored? Try this
Productive things to do when bored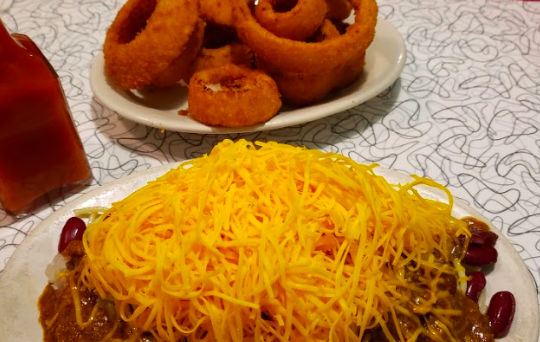 Bad weather gave SHS three cold days plus the weekend off of school. Having no school is fun at first, but soon it can feel like there is nothing left to do. You have reached your limit of binge-watching your favorite show on Netflix, and now you want to do something a little more fun and productive. Need help thinking of some other things to do on weekends or snow days?
Here are some ideas:
Create something. You can grab your old art supplies from the bottom of your shelf and make something that is fun to create and lovely to look at. You can find inspiration on Instagram to recreate a painting or artwork with your own spin on it. Or if you want to make something that your taste buds can enjoy, you can look up a new recipe and try making something new to snack on.

Try a new restaurant. If you are feeling hungry but do not trust yourself to follow a recipe, go out with friends or family to try a new place that you have never been before. Tip: You can try to order a dish you know you will like and someone else can order a dish you have never tried before so you guys can try something new without the worry of leaving with an empty stomach. You might add a favorite to your list of regular outings.

Go through your photo albums. If you are stuck inside and had enough Netflix and scrolling on your phone looking at other people's pictures, you can pick up your family's big photo album and reminisce on how cute you were in your childhood.

Read or write. Today's fast-paced life seems to have ruled out the basics of the privileges and pleasures of being able to read and write. With a lot of extra time, why not pick up an old book you never finished or wanted to read before. It has been proved that

r

eading helps your mental health

.

Or you could write in a journal. It is great to look back later and remember what life was like for you and what you did.

Work on what you have been neglecting. Whether it is practicing your instrument, exercising, cleaning your room, or ordering those shoes from online, now is the time to get it done.
Next time you have a day where you are at home with nothing to do, try these ideas and see how they go. The most important thing is to do something you want to do. Have fun.
---
Source: