K-pop goes to Grammys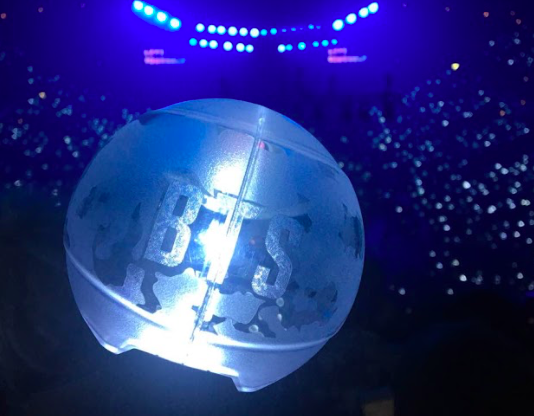 From Shawn Mendes to Beyonce, hundreds of familiar superstar singers prepare for the 2019 annual Grammys. This year, thousands of K-pop fans around the world eagerly wait for the attendance of eight new faces.
The seven-member K-pop group Beyond the Scene (BTS) and the Chinese K-pop singer Lay Zhang will be attending this year's Grammys. BTS is nominated for a Best Recording Package award and will be presenting an award as well, and Zhang is the promotion ambassador for the Grammy Festival China and will be attending the 2019 Grammys.
The media has blown up these attendees, with hashtags trending on Twitter and posts all over Instagram.
SHS students, K-pop fans or not, express their excitement for these new attendees and the increased diversity of the Grammys.
"I feel good about this because it's good to be inclusive of other Asian cultures, and it's really cool," said Jade Stella, 11.
Junior Theo Eborall has been a K-pop fan for many years.
"It's great to see a variety of music going to the Grammys," Eborall said.
In the media, there have also been some strong opposition to K-pop
"I really couldn't care less about who's going to the Grammys.  I really don't like K-pop, but it seems kind of dumb for someone to freak out about music from [a] genre they don't like receiving an award," said Rohan Mathur, 11.