Review: Rooted Juicery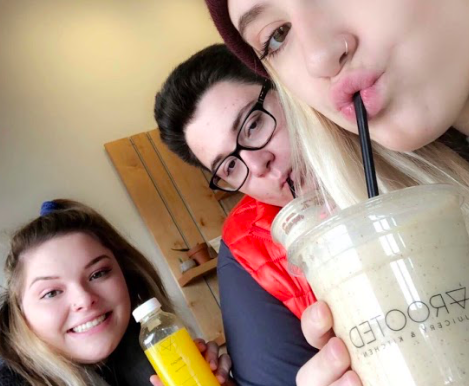 This week I decided to try a craze in the health food world: juiceries. I went to Rooted Juicery and Kitchen in Mariemont. They also have locations in Oakley and in Downtown Cincinnati.
Juice bars, in general, are known to be overpriced for what you are getting but I decided to try it anyway.
"My sister got me a gift card to Rooted for Christmas, so I decided to try it, said " Ally Zimmerman, 11.
When you walk in the store, there is a counter in the back of the room where you can order smoothies, vegan pastries, and a few food items. On the side of the store, there are refrigerators where the juices are displayed.
"It is a great place for people learning to live a healthier lifestyle, said " Sabrina Ramsey, 11.
I ordered the Monkey Business smoothie and Avocado Toast. The food was overpriced but delicious. The smoothie had banana, almond butter, almond milk, and cinnamon and the avocado toast was topped with crushed red pepper. Overall I would rate the restaurant a 9/10!