Softball waits to condition while waiting for new coach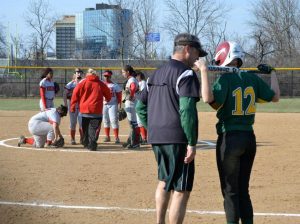 The head coach of the Varsity softball team has announced he will be quitting his coaching job. Coach Mark Weigel informed the athletes of his resignation a month ago, and the athletic director is searching for a new head coach.
"We're all going to miss him a lot. He was such a great addition to the team and he vastly improved our team as a whole," said Jordan Schneider, 12.
Possible future head coach is previous assistant coach Sarah Melvin, who played with the SHS team over 15 years ago. She is also the sister to Hannah Melvin, 12, second baser for the team.
Normally, conditioning would start shortly after winter break. However, with the coaching situation, players are currently unaware as to when formal conditioning will start.
"I'm interested to see how the new conditioning sessions will be held. We used to have to run a lot with Weigel, so I'm not going to miss that part," said Schneider.
However, most athletes participated in a winter league which ended in December. There, they participated in one game a week at an indoor training facility.
"Even though we haven't started conditioning the winter games were definitely the first step into getting us transitioned back into the softball mindset," said Lydia Sloan, 11.
For more information on SHS softball, visit the GMC website.
About the Contributor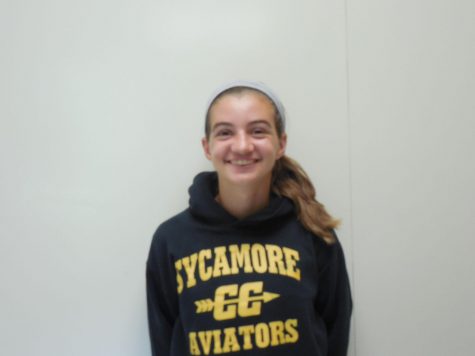 Ellen Martinson, Staff Writer
As a senior, this is my fourth year on staff. In previous years, I've served as the fun and games chief, as an associate editor, and now I help edit...