Tennis player battles back from injury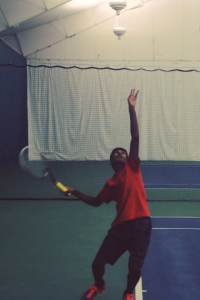 On a hot summer day, Nakul Narendran, 11, was out on the court smashing forehands and backhands, to prepare and train for the 2014 tennis season. Suddenly, on a routine shot, his whole life changed.
Narendran slipped, and tore his medial collateral ligament (MCL). Little did he know that he would have to completely give up playing his favorite sport for over three months, if he wanted to help the team compete in the spring.
Q: How is your recovery coming along? Do you think you will be at 100 percent to play in the spring?   
   A: It has actually been healing quite well, as I have made a full recovery in much less time than what was expected. I'm around 95 percent right now, and am confident that I will be 100 percent by March in order to help the Aves compete.
Q: How have you dealt with not playing tennis in over three months? What do you miss most about the game?
   A: Dealing has not been easy. Coming home and realizing that the one thing I do every day wasn't an option anymore definitely stung, but I bid my time getting some extra sleep in and relaxing. In a way, the three months were positive because my body feels really healed and well rested. To be honest, while I did miss my friends and the competition, I missed the exercise itself. Every time I ate something, the first thing I thought was "How am I going to burn this off?"
Q: What are you doing to ensure that you will come back stronger than ever? Is there certain routine?
A: Well, I graduated from physical therapy a few weeks ago, and had been consistently doing it for about a month before that. That helped to build the muscle and flexibility back into my legs.
Q: What are your goals for the upcoming season? How do you see the team doing?
A: My personal goal is to win a state championship – whether it's individual or team. I came so close last year, and I want it more than ever this year. I know for a fact that SHS tennis is easily one of the hungriest and most hard-working teams out there, if not the most. We want that state title, and nothing short of it.
About the Contributor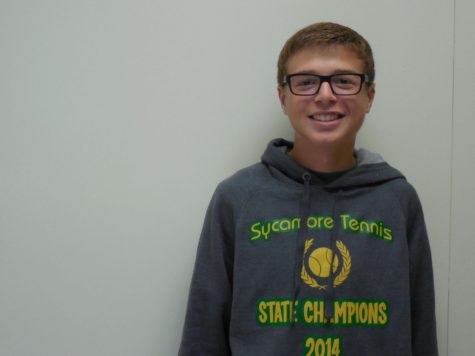 Alex Wittenbaum, Sports Chief
I am a senior on the Leaf Staff and I hold the title of sports chief. I manage the Sports Center section on shsleaf.org and help design and write for the...