"Roots" now live on SoundCloud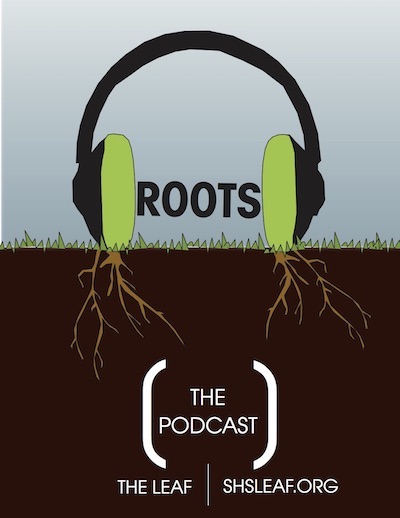 Many of you may know our print magazine, "The Leaf," and obviously know about our website. Our staff is thrilled to add a Podcast to our list of publications.
Our Podcast, "Roots," focuses on sharing the stories, experiences, and opinions of SHS students and allowing their voices to be heard in our community and beyond.  
As journalists here at SHS, it is our duty to share the stories of all students in this building. "Roots" give us another way of accomplishing this, but also in a new authentic way.
"Roots" knows that the students set the culture of the building, tieing into our name. Students are the "roots" of the school, and we hope to acknowledge and appreciate that through this Podcast.
Take a listen to our first episode, "College Oh College" by clicking here.
If you would like to share your story or wish to share something with us feel free to contact us at shsstudentvoice@gmail.com. We would love to hear your story or information and possibly share it on "Roots," in "The Leaf" or here on the web (with your permission, of course).
If you have any comments or questions about "Roots," reach out to us. This is a learning opportunity for us as a staff and we would love to hear your feedback.