'Pieces of Hope for Autism'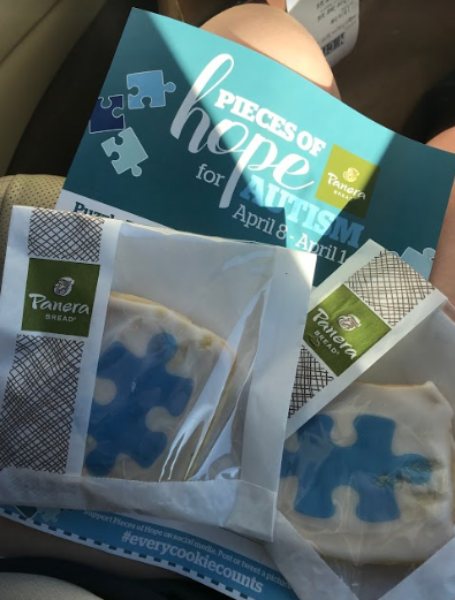 In honor of Autism Awareness Month, Panera Bread's all across the state of Ohio are selling cookies to benefit Autism Speaks. The cookies are called "Pieces of Hope for Autism" and all of the proceeds from the cookies sold are going to Autism Speaks, which helps families impacted by Autism.
According to myfox28columbus.com, "Last year, the company raised over $53,000 for Autism Speaks of Central Ohio and since 2010. Covelli Enterprises says over $2 million has been donated to various autism organizations."
In addition, Panera locations will allow their customers to round up their total expenses to donate the rest to non-profit local autism organizations.
Harpers Point Panera is participating in the event. Stop on by and take a look at ways you can get involved. One hundred percent of the proceeds will be donated to Cincinnati Children's Hospital.
 To support Pieces of Hope you can go on social media and post or tweet a picture using the hashtag #EVERYCOOKIECOUNTS.
Source: