SHS reacts to Notre-Dame fire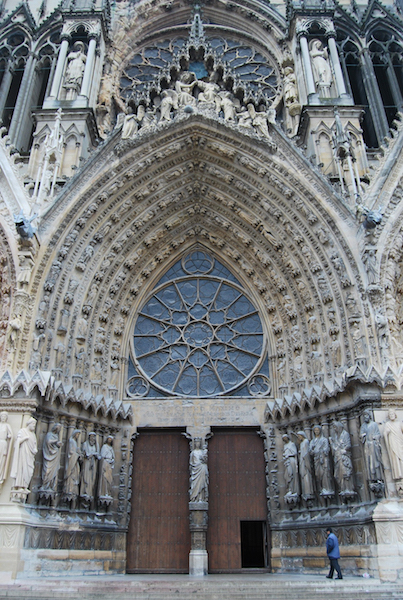 Notre-Dame de Paris. Our Lady of Paris. She is an inimitable symbol of the city, visited daily by the tens of thousands. And when she caught fire, so did, it seemed, the world.
The famed cathedral caught fire at 6:20 p.m. local time on Monday, April 15. Just before 8 p.m., the spire of the cathedral, burnt to a blackened skeleton, collapsed inward. The spire was added during restorations in the 1800s.
The fire continued to burn through the oak roof, built in the 1200s, until it was "largely destroyed," according to CNN. There are no trees in France that are big enough to replace those used to build the roof.
Artwork and relics collected in the cathedral over the nearly eight centuries since its original completion were saved along with the cathedral's bell towers, "rose" stained-glass windows, organ, and stonework façade. A few lucky statues were removed just days before the fire and taken to an offsite workshop to be repaired.
At 9:30 a.m. local time on Tuesday, April 16, French firefighters announced that the blaze had finally been extinguished. One firefighter and two policemen were injured in the process.
With many current students and staff members who have visited the Cathedral of Notre-Dame or have long wished to, the fire has been a topic of discussion at SHS amongst those saddened or simply awed by the destruction.
Mrs. Suzanne Carter, librarian, has visited the Cathedral of Notre-Dame twice: once with her own children several years ago, and once while chaperoning this year's AP European History trip. Carter recalls being stunned by the beauty of the architecture, history, artwork, and religious service she beheld inside the Cathedral.
"The Cathedral has been standing almost 900 years. The people of Paris have cared for it and cherished it for that long. 12 hours of accidental fire almost destroyed 900 years of history. Fire, water, wind—the destructive powers of these natural elements—reminds me how powerful the laws of nature are," Carter said.
Since its completion in the 14th century, the Cathedral has been repaired and restored several times. French President Emmanuel Macron has called for the Cathedral to be rebuilt within the next five years, a goal which some experts have called unrealistic.
Others see a different future for Notre-Dame; Carter suggests turning the surviving structure into a museum housing artifacts that survived the fire and building a different place of worship and a park as part of the complex.
"It won't be the same. It won't have the same meaning," Carter said.
But donations from French businesses and business leaders for the rebuilding of the Cathedral are near $1 billion. Perhaps a Cathedral that has survived its country's many uprisings and wars can survive this too.
Sources: