SHS celebrates stellar ACT scores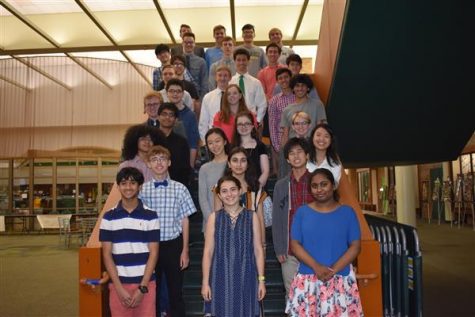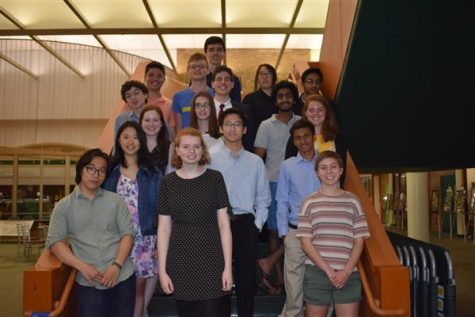 After a morning of celebrating underclassmen for their achievements at the Underclassman Awards Ceremony on May 2, administrators took the time to recognize SHS students who performed exceptionally well on the ACT exam.
20 students scored a perfect 36 on the ACT: the most in school history. Two sophomores, seven juniors, and 11 seniors comprise the students listed below.
Left column (bottom to top): Andrew Han, Carolyn Zhang, Caroline Skwara, Jacob Smilg, Samuel Risma
Middle column (bottom to top): Laura Mihlbachler, Daniel Leong, Norah Pack, Elias Cohen, Pierce Ellingson, Grant Bruner
Right column (bottom to top): Hannah Kirkham, Yash Singh, Kyra Fales, Abhilash Yarlagadda, Sahchit Chundur, Alicia Luo
Not pictured: Mohit Dighamber, Max Guo, Alice Lundgren
Pictured below, 16 juniors and 17 seniors comprise the list of 33 students who scored a 35 on the ACT.
Left column (bottom to top): Rohan Mathur, David Freeman, Deepto Chatterjee, Hari Iyer, Foster Dawson, Deniz Gorur, Nicholas McDonough, Alejandro Bresolin, Cameron Boutelle, Ryan Hertlein, Samuel Barans
Middle column (bottom to top): Madeline Weiss, Anisa Khatana, Linya Guo, Nathalie Bonin, Emma Stemen, Elliott Carl, Andre Harte, Ben Yuskewich, Jason Merkel, Youngbin Lee
Right column (bottom to top): Anupama Narayana, Yuhi Hakozaki, Christine Zou, Theo Eborall, Noah Dinerman, Shaan Hershey, Takezo Kelly, Luis Pereda Amaya, Kevin Landrum
Not pictured: Astin Lin, Griffin Roof, Samuel Risma