Top Summer Restaurants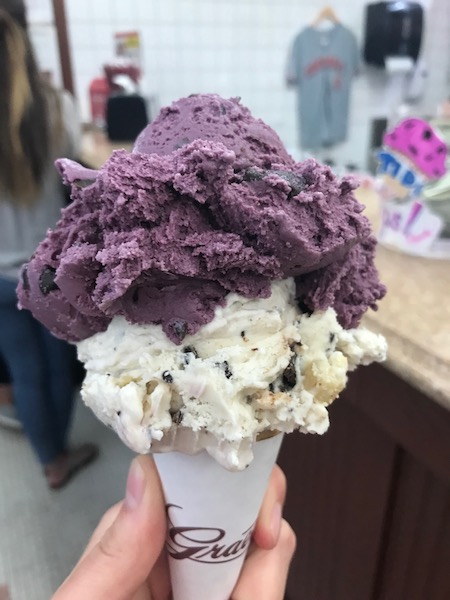 Hang on for a minute...we're trying to find some more stories you might like.
Mexican:
Tahona Kitchen + Bar:
$$
Known for their distinct tacos and salsa bar
Located at Summit Park
Mazunte Taqueria:
$
One of the most authentic mexican restaurants in the city
Located in Madisonville
According to City Beat, "The taqueria is… earning good word-of-mouth as Wamsley [the owner] transmits his passion for authentic Mexican cuisine."
Dessert:
Graeters:
$
Known for their famous Black Raspberry Chocolate Chip, one of the best ice cream places in the country
Located in various places around the city: Kenwood, Mason, Hyde Park
Dayton.com reported, "Graeter's has 5 new ice cream flavors for summer —and the first was just released."
Aglamesis:
$$
Premium French ice cream and fine chocolates
Located in multiple locations, closest is in Montgomery
According to Only in Your State, "Aglamesis Brothers is the delightful tiny ice cream shop in Cincinnati that every local simply must experience."
Breakfast:
Taste of Belgium:
$$
Authentic Belgian waffles and famous chicken and waffles
Various locations, closest is Rookwood
According to the banks cincy, Taste of Belgium has "been featured on The Food Network's Diners, Drive-ins, and Dives and have received multiple "Best of" awards, including, Best Brunch 2016 from City Beat Magazine."
Toast and Berry:
$$
New Brunch and Lunch restaurant serving various types of food
Located in Montgomery on Montgomery Rd
Italian:
ATavola
$$
Delicious and Tasty pasta and pizza. They also serve homemade gelato as well.
Located in downtown Madera and OTR
According to Cincinnati Magazine, " A Tavola Madeira capitalizes on the menu from the Vine Street location, including the fresh and zesty asparagus, artichoke, and feta pizza on a Neapolitan crust; gooey mozzarella-filled arancini, or risotto fritters; and the unequaled Blue Oven English muffin eggplant sliders."
Vincenzo's:
$$
Homemade authentic pasta
Located in downtown Cincinnati