New changes for upcoming softball season
With the softball season coming there are a lot of changes that the team will have to undergo. Some of them are small and others are very big.
• New coach
• Morning practice
• Running schedule
The new coaches name is Kelly and was the team's assistant coach last year. The players are excited about the coach.
"I think coach Kelly is working hard to get us in shape for the new season and
she is going to make us work hard to do the best we can," said Savanna Asbrock, 10.
Morning practice starts at six o'clock and are on Tuesday and Thursday. The team does a rotation of weight lifting but these exercises also use their body weight to get the best work out.
"I do not like morning practice, but I think that it helps," said Larson Kent, 9.
Last year the players were expected to run long distances. This year the team meets on Monday and Wednesday to do sprinting so when they get into practice and games they will be able to outrun throws.
About the Contributor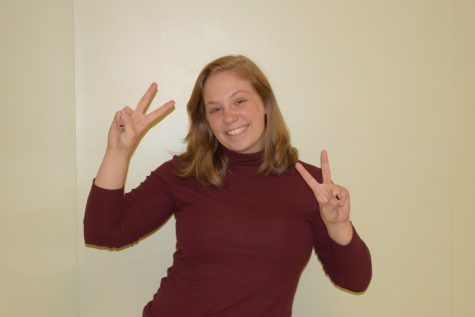 Hannah Frey, Leaflet Editor in Chief
My name is Hannah Frey and this is my fourth year being a part of the Leaf staff. I joined the Leaf because I wanted to expand my involvement in the SHS...