Five things to do on a snow day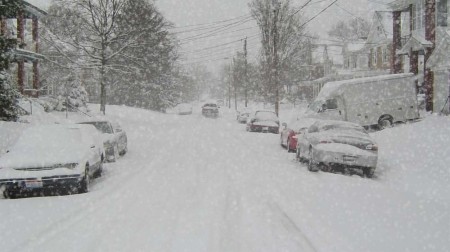 Go to your local library. For free, you can check out books and movies to enjoy inside with a nice cup of hot chocolate and a warm fire. http://www.cincinnatilibrary.org/
Bake. Have a baking day when it is chilly outside. Warm yourself with brownies, cookies, cakes, whatever is your favorite. Here is a good recipe to try: http://allrecipes.com/recipe/best-chocolate-chip-cookies/
Build a Snowman.  Brave the cold and bring a pale and shovel, carrot, and some coal. If the snow is dense enough, you can build your very own snowman. Never made a snowman before? Here's how: http://www.wikihow.com/Make-a-Snowman
Go Skating. Have a pond nearby you can skate on? Or go downtown, or to an indoor skating rink (though you could do that anytime). Here are a few tricks to try if you are feeling adventurous… http://figureskating.about.com/od/skatingmoves/tp/jumps.htm
Go sledding. This is free and easy to do. Find a nice hill, grab your friends, and just coast down the hill. Hopefully this does not need a tutorial.