Stella finds expression through instagram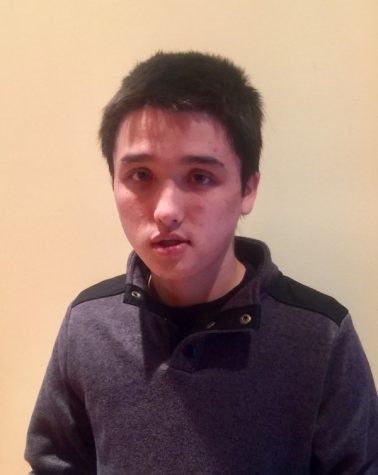 Darren Stella is a student in the Sycamore TIP House. Stella has autism and is mostly nonverbal, but that does not mean he does not have anything to say; in fact, it is the opposite. 
   Stella enjoys writing using the Rapid Prompting Method, and for around two years, he has had an Instagram account and a website where he posts his poems daily. Stella was also involved in the Lynx Project, a Cincinnati-based nonprofit that takes poetry written by young people with autism and transforms it into art song, or poetry set to music for piano and voice. For more about the Lynx Project and Stella's involvement, click here and here.
Why did you decide to create a website and Instagram account for your writing? 
"I wanted to make content with my thinking and my writing. Social media are able to help me to get my work to reach more readers. I also like to hear others' stories."
When did you create your Instagram account? 
"I created it about two years ago. Mrs. Tyhaur taught me how to figure out a name. I came up with [@]darrendives to express out the research I need to do. Mom is my media manager.  She set it up for me. She also uploads my learnings and writings."
 How often do you write?
"I try to write lots every day. Typically, I study some history, literature or science first. I then try to write something.  Sometimes it is hard. Sometimes stories flow.  The important point is to keep hosting various thoughts in your life."
What kind of things have inspired your writing recently? 
"Many stories in current events. For example, we stay home.  Everything changed. I have to find ways to deal with it.  I wrote,
  'I am reacting
    to this stinging
    situation better
   with a plan that
   gives me routine
   and rhythm.'
In the studies, I learn new things. The other day, we discussed Christianity where I got some thoughts to write,
  'His determination was
     blessed with dignity,
     to love the resented,
     to always welcome
          righteousness
     Not to wry the meek
          Wrongfully.'
 Sometimes, I play word games. I pick out three words from my study, and write something with them. For example, I picked 'sacrifice, magnificent, wilderness' from a history lesson. I wrote,
  'Caterpillars
     sacrifice to
     build cocoons
     and turn into
     butterflies,
     Haute silk feels
     magnificent,
     Wilderness
     triumphs
     in its beauty.'
How did it feel getting to hear your writing set to music at the Lynx Project's concert?
"Powerful feelings outflowed, as the singers mastered the music and the words. We were so honored to work with these fabulous composers, pianists and singers. I attended the Chicago premiere concert too.  Hearing the songs sung by different singers was a time-stopping moment." 
What has the impact of sharing your writing with a wider audience, both through the Lynx Project and your own Instagram account, been for you?
"Particular poems make readers resonate well. It ultimately has the captured audience to appreciate my writings. We made connections with the musicians and a lot of writers on the Instagram. On Instagram, we post a poem every other day.  It uploads and reaches hundreds of people. I love it when people like it and make comments. It is my platform to get my work out to the public and look for opportunities to build my writing career. Lately, my family plans to self-publish a book of my poems. My sister will produce illustrations for it."
To read more of Stella's writing, follow him on Instagram at @darrendives_ or go to darrendives.org.