Barnes and Noble closes a chapter
The smell of walking into Barnes and Noble is a comforting mixture of ink, paper, and coffee. It is a place for people to find new love in a book, or take their kids to teach them the importance of reading.
However, the stores across the country are struggling to keep up with the book and Kindle sales for Amazon. Last December, the location in Kenwood was closed.
"Why can't they close down something else? It's a bookstore; you can't close down a bookstore. Books are amazing, and they are knowledge," said Athulya Murali, 9.
The vice president of development in New York, David Deason, said that there are many other locations in the Cincinnati area to serve customers, but people are still upset, myself included.
"Instead of Barnes and Noble, people are going to Half-Priced books, and there's also the internet now, so e-books and e-readers," said Murali.
One theory is that Amazon is becoming a more popular place to buy books. Amazon has almost everything available for prices that are sometimes lower than those at the store.
It also has an instant video program that allows people to buy things with the benefit of free shipping for members.
"I do use Amazon sometimes, but not for books. The book has to be absolutely perfect before I buy it," Maurali said.
Although the Barnes and Noble industry has not completely gone away yet, the closing of a popular store in a good location is the end of a chapter.
About the Contributor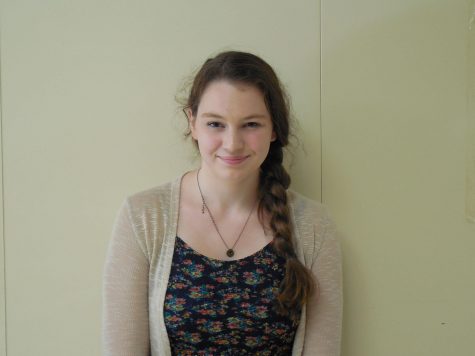 Emily Tyler, Staff Writer
I am a sophomore. This is my second year on the incredible staff of The Leaf, and I can't imagine being anywhere else. Aside from journalism, my hobbies...