Ted Lasso Review: The Power of Positivity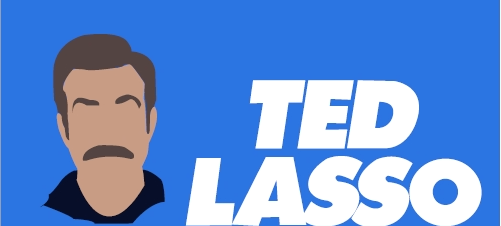 In a year where enduring optimism may seem futile, the surprising arrival of "Ted Lasso" saved my faith in positivity. The Apple tv + show "Ted Lasso" follows American football coach Ted Lasso as he crosses the pond to Coach AFC's Richmond soccer team despite not ever playing or coaching soccer. When I first saw trailers for the show I quickly wrote it off. I've never had any particular interest in soccer and so I assumed I wouldn't gain any pleasure from the show, but boy, did I assume wrong.
"Ted Lasso" in fact is barely a show about sports, instead it is a warming heartfelt comedy revolving around positivity and kindness. This theme is presented through the show's lead Lasso (played by Jason Sudeikis) himself. Lasso is portrayed as a complete underdog in every sense of the word. However, while the show could take the same route as every other underdog story by saying that it's his true talent as a coach that leads his team to victory, that is not the case. Instead, the tale of "Ted Lasso" has us witness him face every challenge that has come across his way with a smile, and that is his winning feature.
Throughout the season Lasso gains many allies and defeats his opposition by killing them with kindness. This cast of characters includes the new team owner Rebecca (played by Hannah Waddingham), raging captain of the team Roy Kent ( played by Brett Goldstein), pretentious all-star Jamie Tartt (played by Phil Dunster), and model influencer Keeley Jones ( played by Juno Temple), and so many more.
While there are many characters to get attached to, Lasso is easily the most fleshed out. The more we learn about the man the more sorry we feel. He is constantly being betrayed, sabotaged, or torn to pieces. Lassos' persistent and yet endearing kindness makes me continue to watch more. I never would have thought a show like this would impact me so dearly, if I were to be honest it gives me hope. Hope that in this world of sprawling negativity where every day it seems like the world is on the brink of collapse, there are people like Ted Lasso. He may seem foolish,  but he is no fool. He is fully aware of what people say about him behind his back, yet he continues with this happy-go-lucky attitude that is so infectious you will find yourself rooting for him in the end.
   The Season Finale of Ted Lasso is on Apple tv + on Friday, October 2.