Kings Island's Annual Halloween Haunt Adapts to Covid-19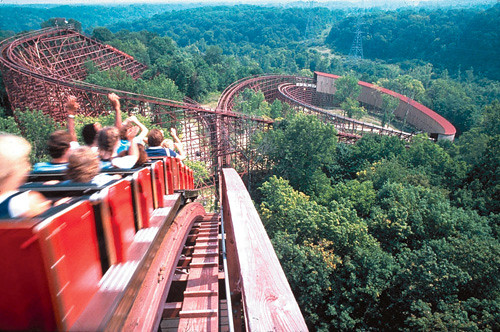 For some families, a Halloween must-have is a visit to the annual Kings Island Haunt. The event takes place all around the park and features spooky actors, scary rides and haunted houses that are set up, and decor such as lights all around. This year, however, Haunt has had to adapt to new Covid-19 restrictions as we enter a third wave of the virus. Both Haunt and Winterfest, a holiday event that resembles Haunt but in the winter, have been canceled due to safety concerns, but all the main attractions from the park are still open, with a few limits.
Certain requirements were made in order to stop the spread of Covid-19 throughout the park. The Kings Island website released information stating that every guest and worker must wear a mask, social distancing is to be followed in lines with markers, and every guest has to make a reservation before entering the park to maintain the number of visitors.
Instead of Haunt this year, Kings Island has introduced a new Halloween event. Tricks and Treats Fall Fest is a replacement for Haunt that started on September 26th and ends on Nov. 1. The event is a socially distanced trick or treating festival in the park. People are encouraged to dress up (with a mask of course) and stay safe while having fun.
The festival still imposes some small risks. One, how is someone supposed to stay six feet apart in a rather crowded park? Another, there is no clear enforcement policy for those who might be tempted to take off their masks. However, the idea that you can enjoy the pleasures of last year while being cautious towards the pandemic is reassuring to families who have celebrated at Halloween Haunt for years.
Kings Island fans have also expressed that they are enjoying Kings Island being open. Many regular park-goers have stated that the park's attractions haven't lost their joy. "Yeah I used to go pretty often, I have a season pass" says Claire Dippold, a freshman and a Kings Island goer. Claire visited the park during the pandemic and felt that it was very safe. "It felt rather empty, it wasn't crowded and everyone was wearing masks" added Dippold.
So although Kings Island has restrictions and changes, the park keeps the same spirit even through the pandemic, and through Halloween.
Sources:
https://www.visitkingsisland.com/park-update