Staying on top of your schoolwork as we start second quarter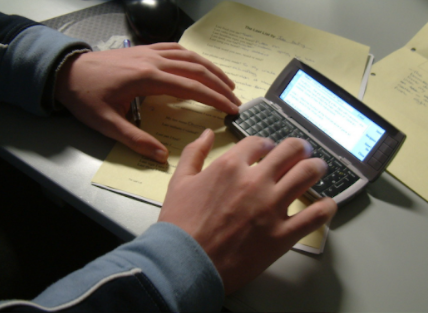 As the end of the first semester approaches, students start to lose motivation. At the beginning of the year, kids are excited to get back to school and ready to put in work. As the school year goes on, the excitement drops along with the work ethic of most students. Ferdoos Baghbanian, 10, explained that she was "excited to learn and be back in school, but I'm tired of it already. I'm given so much work now." But, once students start to adapt to their school life, it becomes boring and repetitive. Therefore, many lose interest in participating or keeping their grades up. 
Because students are just getting used to their schedules, Jennifer Schielder, an SHS science teacher, agrees "it often happens more for students during 2nd semester." 
So, what can we do to combat this slump? Add something new to your life! Kendall Decile, 9, explained it "improves your overall happiness," which will allow you to do better in school. When you do the same thing over and over again every day is unhealthy and boring.  Repetition in everyday life can sometimes be important, and keep you steady. Students wake up, go to school, come home, and then go to sleep just to wake up and do the same thing the next day. Many kids-teens especially- need a little something more in their life. Doing something new every day could improve a student's life so much. Whether it's going outside, reading a new book, or calling and talking to someone you don't usually talk to, could change your day so much. The little things matter. These little things can also improve your overall happiness, and when you're happy, you're more likely to be motivated. 
Here's a checklist from Mrs. Schneider with some quick tip for beating that second-quarter slump:  
Make a list – what absolutely MUST be done right now?  Keep this list small, so you can feel good about checking things off and accomplishing some goals.  (Extra tip! If you are behind in a class, do the current work first so that you stay current, then do the catch-up.)

Sometimes just getting started is the problem. If you are uncomfortable or simply sick of always being in whatever space,  set yourself a time limit and see what you can accomplish in a distraction-free 5 minutes.  The hope is that once you get the ball rolling, that momentum will carry you through!  

Change up your work environment! Maybe you need to make your space feel a little more formal and a little more uncomfortable.  Sitting up tall at a well-lit table can do wonders for focus and productivity  -especially if you tend to do work in a too comfy space.  

Get rid of distractions! Put your phone silent and put it somewhere where you can't easily access it.
Although it might be hard for students to find the motivation to keep their grades up during these times, trying out these tips can help you manage that if semester slump.