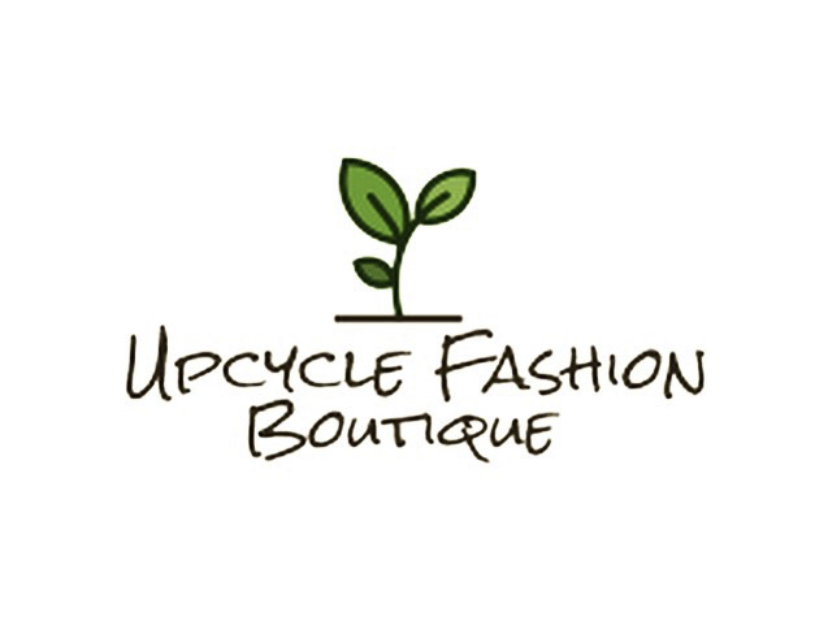 SHS small businesses dominating Black Friday
With some additional sales on Small business Saturday
   Black Friday. We know it, we love it, we hate it. There is often no in-between. But despite the world knowing the chaos and ruckus that ensues on this lovely third Friday in November, people often forget the much calmer, delicate day afterward: small business Saturday. With arguably better products, objectively better customer service, and an overall much more composed atmosphere, small business Saturday is a day worth taking advantage of.
   And at SHS, the small business world is growing faster than a boy through puberty.
   Here are some great businesses, their holiday deals, and an inside peek into their creative process.
1.Upcycle Fashion Boutique
   Launched by sophomore Trisha Chidambaram just this Tuesday, Upcycle Fashion Boutique features trendy tops, bottoms, sweaters, and even a patchwork bucket hat, all for $25 or less. Chidambaram is quite the fashion enthusiast but started her business primarily to raise awareness of the horrors of the fast fashion industry and encourage people to have a completely sustainable wardrobe. "If everyone bought one used piece of clothing, it could save enough energy to power the Eiffel Tower for 141 years. You can't just make that up, and that is a big reason why I started doing this," Chidambaram said. 
   But despite the larger message behind the Upcycle Fashion Boutique, there was a more subtle cause behind it as well. "I think that starting your own business, especially as a female, is extremely empowering," Chidambaram said. "Especially in a world primarily driven by men, it's a super cool way to inspire other girls just like I was inspired."
   For this holiday weekend, the Upcycle Boutique is giving everyone $2 off their order, provided that it is an in-store pickup. With prices already extremely reasonable, especially for a small business, that is quite the deal. Head to her website here and get something while supplies last!
2. CK Crochet
   Ck Crochet was started by Chloe Kapsal, 10. Beginning as a way to pass the time during the beloved quarantine period, Kapsal started crocheting and swelling anything from a pair of earrings to a queen-size wool blanket. It was initially just a little side-project; however, when people started to notice her products and she got a few inquiries about purchasing them, Ck Crochet was officially born. 
   Though Kapsal does not deny the difficulties of starting your own businesses, she thinks that if you have a passion, you should go for it. "The best thing about it is that I'm doing what I love. If it fails, there is no need to cry. But if it flourishes, you're golden. Either way, you're happy doing what you're doing," Kapsal said.
   Though she does not have an official website, Kapsal has all of her products on her Instagram page, @ck.crochet . This holiday weekend, everything is officially 50% off! Her most popular product is her ear-warmer headbands, which come in multiple colors and styles, while her favorite product to make is the chunky blanket.
   "Small businesses really put a lot of effort and love into every single product they make, and at the end of the day, think about how much joy you're bringing someone when you order from their store. The feeling is just so good, and the money goes directly towards someone trying to make an individual wage on their own," Kapsal said.
3. Hoops of Hope Cincy
   Hoops of Hope is an earring business supporting pediatric cancer patients. Started by sophomore Alexis Holdren, this endeavor was another product of quarantine boredom but quickly bloomed into a growing business with a great cause. "I personally knew a couple of pediatric cancer children myself, and on top of everything they normally have to go through, these kids were getting COVID tested at least four times a day and having so much extra treatment just because of this virus, and people don't really know that. Doing this is kind of my way of giving back," Holdren said. 
   And give back she has. Launching in October, this sophomore already has over 400 followers on Instagram, and has already supported cancer patients by not only naming special earrings after them but also providing the option to donate directly towards their treatment on her website. The best part of Holdren's business is that she aims to feature the actual children themselves, and not just the umbrella cause of pediatric cancer. Skye, Adam, and Marley are just a few of the children that Hoops for Hope has and will continue to support. 
   Holdren has already applied all discounts on her website, and interacting with her Instagram @hoopsofhopecincy can make you eligible for even more money off. You can browse her collection here. 
   "It's so important that these kids get the support they need in whatever way they need. Whether that means directly supporting them and their family with medical bills or supporting the hospitals so they can throw them parties for their birthdays during treatment, everything helps them realize they can have a normal life," Holdren said. 
4. Designs by Grace Z
   Perhaps the most well-known entrepreneur at SHS is senior Grace Zhang, a veteran in the small business world with her small business, Designs By Grace Z, very close to its one year anniversary. Zhang's collection began from one product, her signature butterfly crewneck, which began selling in the winter of 2019. You can read more about her origins here. 
   With over 1,500 followers on Instagram and a worldwide consumer span, Zhang is a role model for many of the underclassmen here at SHS, both Chidambaram and Holdren listing her as their primary inspiration. Her website features strictly upcycled products including scrunchies, crop tops, sweaters, skirts, and any other item she finds to repurpose and sell. Zhang's original product was sold to benefit The Dragonfly Foundation, the well-known charity that the annual SHS Fashion for the Cure raises money for. This cause has stuck with her business, and Zhang has been able to devote thousands of dollars to the children there. 
   " My biggest piece of advice for someone starting a small business would be to go into it because you have something you're really passionate about, and you want to contribute back to your community. Don't go into entrepreneurship just for profits, and make sure you love what you do. To each their own, but it's also nice to have a cause behind your business, whether that is just adding value to someone's life or even partnering up with a charity," Zhang said.
   For this holiday weekend, Zhang is offering 30% off her entire website today until midnight EST. Tomorrow, she will be offering a free butterfly beanie with every purchase of her famous butterfly crewneck until she runs out of beanies!
   To shop Designs by Grace Z, click here. 
   Small businesses are so much different than large corporations; they are packaged with love, strict about quality control, and at the end of the day, are the source of joy for a single person or team of people. An order makes them so excited as they meticulously wrap your product, ensuring there are no crinkles or rips before gently putting a sticker on top and adding a thank you note. Sometimes, they even add in an extra little something as a gift. 
   So this Black Friday and Small Business Saturday, take some time to support small businesses. Not only will you get a product you love, but you will definitely be making someone's day. And is that not what the holidays are all about?