Joe Burrow's Season Ending Injury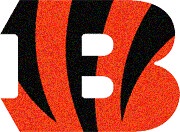 Painful. That's the only way to describe the Bengals season after rookie Joe Burrow suffered a horrific knee injury on Sunday's game against the Washington Football Team. Burrow has torn both his ACL and MCL and may have additional damage. He will miss the rest of the season and will try to get back for the start of the 2021 football season. 
  Through ten games, Burrow has thrown for 2,688 yards along with 13 touchdown passes and 5 interceptions, while completing 65.3% of his passes. With his rookie year cut short, this was just a glimpse of the potential he can bring to the Bengals and turn this franchise around. Burrow has received so much outgoing support from everyone around the league including Russell Wilson, Michael Thomas, Patrick Mahomes, and former teammate Carlos Dunlap to name a few. When he went down and the cart came out, just about every teammate on the Bengals went up to Burrow to show their support while players from the Football Team also went up to Burrow to show their love and wishing him all the best. When the Football Team receiver, Terry McLaurin was asked why he, Dwayne Haskins, and Chase Young went up to Burrow, he said, "Still got that Ohio State brotherhood… Under that jersey, you still got that Block O close to your heart"(John Keim ESPN Reporter). If you didn't know, Burrow did attend Ohio State before transferring to Louisiana State. It was a class act and that family is bigger than football.
So now that Burrow is out, who will be the starting quarterback? According to NFL Network's Mike Garafolo, Brandon Allen will be the starting quarterback this Sunday. Allen was called up from the Bengals practice squad and will start over Ryan Finley. Allen has three career starts and has struggled to complete only 46% of his passes and a 3:2 touchdown to interception. Don't be surprised to see the Bengals turning back to Finley later in the season. 
Without Burrow, the odds of the Bengals making the playoffs are next to none. Burrow went to Twitter to say, "Thanks for all the love. Can't get rid of me that easy. See ya next year." While fans are heartbroken, they can look forward to the return of their young star next year and hope the Bengals can build off of this year.