Administrators' advice for remote schooling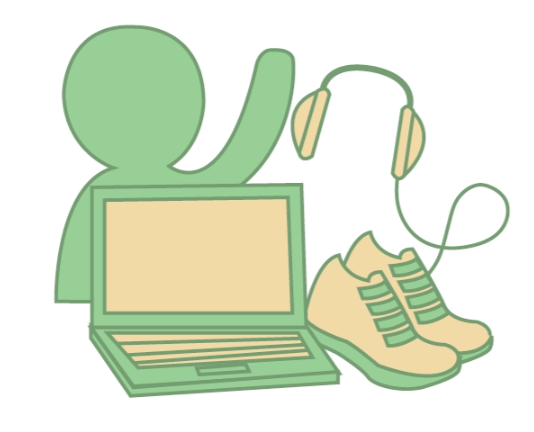 For a week, school is changing locations from Cornell road to your house. Wednesday Nov. 23, the Sycamore community school district announced that all students will learn remotely from Nov. 30 to Dec. 4, which is the week after Thanksgiving break. For most current face-to-face students, this will be their first time learning remotely in the 2020-2021 school year. The administrators have some advice they want students to know. 
     One thing that is important is engaging and communicating with teachers, even miles apart. Mrs. Ashley Warren advises to participate and engage fully. "Our teachers are working hard to make class engaging in-person and virtually, and the best part of the learning process is when our students invest in the lesson!" said Warren. 
     Mrs. Adrienne Sanders has similar themes to her advice. This is new for most face-to-face students so changes and challenges are bound to arise. "My advice is to be patient, flexible, and engaged this time around with remote learning. There are still some learning curves that will occur with remote learning so please be patient…Lastly, please stay engaged because this is still school, we still have grades, and content to learn. We all know students and staff are working hard so please be engaged in your classes and online assignments. One last piece of advice is ask for help or reach out if you need help!" said Sanders. Teachers are here to help and reaching out to them is an easy way to clear up any confusion you may have. 
      One simple thing to do is to utilize teacher's office hours, suggests Mr. Doug Mader. Mader also highlights the importance of getting outside and managing screen time. "I also want the students to take breaks throughout the day and get some exercise, even if that is taking a short walk when time permits."
      Mr. Ashwin Corattiyil recognized managing screen time as well. Going from face-to-face to all virtual for a week may be a little "overwhelming and challenging" and one way to combat this challenge is taking small breaks and managing screen time. 
      Corattiyil encourages sticking to your normal morning routine even if you are only moving a few feet away, instead of the high school building. "So, you know, on a regular school day, if you're face to face student, if you get up in the morning and you take a shower, brush your teeth, and you change, you eat breakfast, do that still, even if you're virtual…it's tempting to just roll out of bed and turn on the computer because, you know, it's easy to do and you don't have to do anything. But resist that temptation, because the more you train yourself to stay on your routine, the more you'll mentally feel prepared that 'oh this is school,' and not just me sitting in bed or next to the bed with a computer."
     To sum up, engage in your classes, ask your teachers if you need help or are confused by any of the material, take breaks and manage your screen time, get outside and get exercise, and stick to your routine. Following this advice can lead to a pleasant week of learning—no matter if the location is different. 
     "I know together we can get through this together, and when we return to school, we will continue to do what we can to stay in school," said Mader.