Wrapping it Up
Looking back at our year in music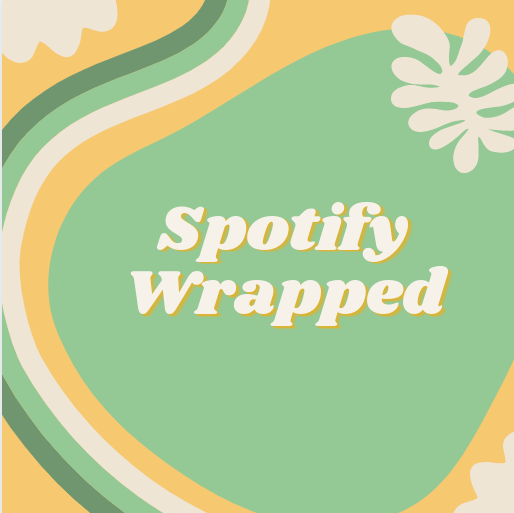 SPOTIFY WRAPPED 2020 IS HERE. Spotify wrapped has come out again with its annual reports and everyone is fascinated by it once again. There are not many things cooler than seeing a customized playlist and stats about what music you have listened to over the year. But what makes it so cool? Is it the music itself? Is it because you can show off your top songs and artists? Well, the answer is it's a little of both.
   First off, we all know how awesome Spotify Wrapped is (Apple music people I know you have your own thing but we aren't going to open that can of worms yet so let's just pretend that doesn't exist right now.) Personally, my favorite part is the playlist of my top 100 songs from the year. For Manny Meheta 12 it is "The list of my top five songs and artists from the year. [Also], the ability for me to see what percentage of listeners I am in for my top artist." A common theme among Spotify Wrapped fans is the ability to see what percentage of listeners you are in for that artist (I was in the top .01%. Slight flex.) 
   This year was different for everyone and their music definitely shows that. Oliver Wittenbaum 12 said "I listened to some songs and artists that I don't think I would have listened to if it was a "normal' year". This is the case with most Spotify listeners, because of all the time spent at home, there was more time to listen to music and explore different genres. I personally started listening to old country and I enjoyed it a lot.  
   Overall, Spotify Unwrapped is awesome because of its ability to show you your year through the music you listened to in it. Whether it is the customized playlist of your top 100 songs, the list of your top artists, or just the fun in seeing your year in music, everyone gets something out of it and that is what makes it so awesome.