The Queen's Gambit Review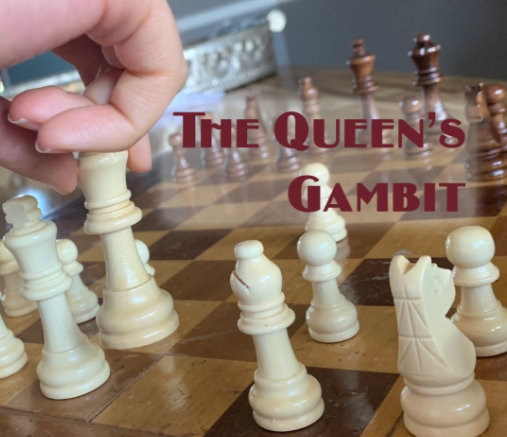 The Queen's Gambit: a common chess opening when the first player to make a move sacrifices a Queen-side pawn to secure control of the center of the board; an attacking move. Or, in the case of this review, a well-edited, intense Netflix mini-series with impressive acting and overarching themes. 
   Netflix released "The Queen's Gambit" on Oct. 23 and 62 million accounts streamed the series within the first 28 days of its release making it the most-watched limited series yet, according to Netflix. The show follows Elizabeth 'Beth' Harmon (Anya Taylor-Joy) from 9 years old into her twenties as she acquires a love and skill for chess. She faces many challenges and personal losses that she has to overcome, including being an orphan and struggling with addiction to alcohol and drugs. 
   Before I watched "The Queen's Gambit," I had never played chess or even thought about playing because I thought chess was a slow, mundane game. Before all of you chess-players start yelling at me, I now see the errors of my ways. Through fast-paced music, editing, and amazing acting, the audience feels the intensity surrounding each and every move Beth makes. Anya Taylor-Joy's portrayal of Beth makes the audience root for her as she challenges a variety of skilled chess players. Watching her play chess made me want to play, too, because the show made chess seem so exciting. 
   Clearly, I was not the only one who felt this way. According to CNN, in the three weeks after "The Queen's Gambit" was released, chess set sales went up by 87% in the US, and sales of books about chess increased by 603%. My family bought a chess set and so did many other viewers. So be warned—if you watch "The Queen's Gambit," you very well may want to buy a chess set and strategy books when you're done. 
   What I love about the show is that Beth did not become a top-of-the-line player overnight without problems. While she clearly has natural ability, her fascination and passion for the game drive her success. She loves to play chess for the sake of playing the game. So, she works hard and studies moves to get better at the game. She uses her losses as motivation and studies harder to win high-stakes competitions.
   Another struggle Beth has to overcome is her drug and alcohol addiction. At a young age, Beth becomes addicted to the tranquilizers the orphanage gives out to make the girls compliant (this series is set in the 50s—this practice was common). Even after she is adopted and no longer lives at the orphanage, she remains addicted. Beth also begins drinking alcohol at a young age which contributes to her alcoholism later. 
   Beth believes drugs and alcohol give her the ability to visualize the chessboard and play chess so well. However, these substances not only impair her abilities but worsen her relationships. "The Queen's Gambit" is a realistic portrayal of how the misuse of drugs and alcohol at a young age can carry throughout a person's life. This does not mean that addiction is impossible to overcome, as Beth demonstrates in the show. 
   Obviously, drug and alcohol addictions are a tough subject to talk about, but I believe that is why it is so worthwhile to watch this show. The series shows how reliance on drugs and alcohol might seem helpful at first, but in the end, drug and alcohol misuse only have negative effects. Watching this mature content will spark important conversations with your family and friends that might not otherwise take place.
   In addition, seeing a female reign superior in a male-dominated environment inspires me as a young woman. The show celebrates intelligence as opposed to physical appearance or talent, which is something you don't often see depicted. Capturing intellectual competition through a camera lens is difficult. Yet, through the chessboard Beth visualizes, we can see her thoughts and just how talented and smart she is. 
   "The Queen's Gambit" is a wonderful combination of great editing, acting, and storytelling, and I highly recommend you go and watch it. Just know seven episodes go by very quickly, and then you'll find yourself looking on Amazon for a chessboard!