Why I Am So Grateful to be Bilingual
A look into the power of language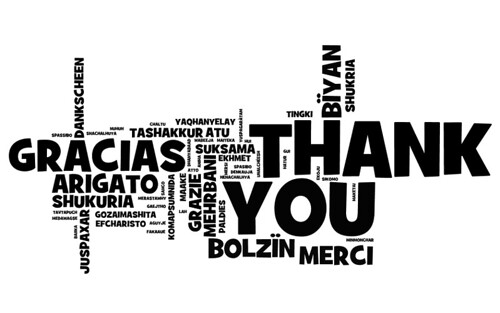 The front door of my family's house provides a sturdy barrier between the two divisive aspects of our identity. On one side, Spanish is spoken to preserve our Venezuelan roots, yet on the other, the Spanish language rolls off our tongues into what used to be a strictly "English-only" community.
   Upon my parents' arrival in Cincinnati eighteen years ago, discrimination towards people of Latin origin was prominent. For example, instead of assisting my mother as she struggled to pronounce the complex English phonetics, onlookers simply served harsh looks of disapproval and indifference. In fact, some people went as far as to remind her that she was in America, and "in America, we speak English."  Evidently, the prominent subjugation of Latino communities left individuals withered, mocked, and disheartened. Sadly, the ramifications of the oppression Latinos faced continues to be visible today. 
   For instance, as Latino parents brought new faces into the world, some individuals—including my father's co-workers—prohibited the practice of the Spanish language within their households. Although the language crafted large pieces to the puzzles of their identities, they desperately sought to shield their children from the discrimination they had experienced in the past; therefore, they made sure the Spanish language never slipped out of the tongues of their children.  As a result, the link of Spanish between past, present, and future generations was halted.
Honestly, parents of Hispanic descent were placed into an incredibly difficult situation as they stood between the crossroads of deciding whether to instill the Spanish language within their children or to shield them from possible oppression. Whilst those who chose the latter did so in an effort to improve the lives of their children, many now observe their decision with both disdain and regret.
   Thankfully, when my parents were forced to make that decision, their minds were full of optimism, hopeful that their suburb would one day become more inclusive. Therefore, they took the risk of teaching Spanish to my siblings and me. 
   To this day, I view my parents' decision to raise me as bilingual as the greatest gift I have ever received from them. In doing so, my parents ensured for my siblings and me, a seamless welcome into both the Venezuelan and American community through one of the most powerful mediators in society: language. 
   From my own personal experiences, I've gathered that the significance behind language goes far beyond a click of the tongue; a shared language threads people together, despite differences in upbringings. For example, although I've lived estranged from my country of origin, Venezuela, for the past seventeen years, my ability to eloquently speak Spanish keeps me grounded to both my culture and family. Most importantly, by speaking Spanish, I am seen as part of the Latino community, not an outsider. 
   Overall, my bilingual capabilities allow me to form close connections within both communities and allow me to advance inclusivity as I ensure that people of different backgrounds can communicate with each other by serving as a medium to those who lack a common language whenever possible. 
   Simply put, without the power of language, I wouldn't be the person I am today, which is why I am eternally grateful that my parents' decided to teach me the language at such a young age.