Super Bowl LV Preview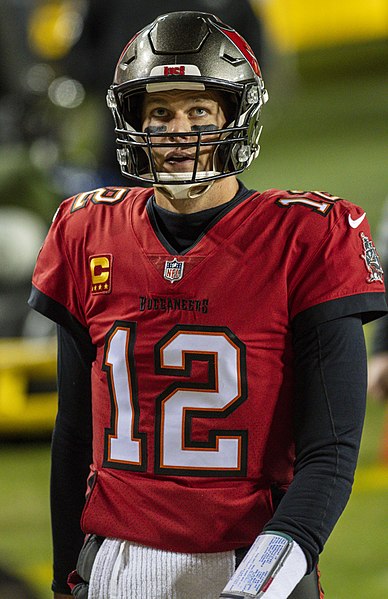 We have made it to the Super Bowl! We are in for a very exciting matchup which includes the Tampa Bay Buccaneers and the Kansas City Chiefs. Come Sunday, we are watching the greatest, if not the greatest quarterback of all time in Tom Brady (Buccaneers), against the crazy talented, young star quarterback of the league in Patrick Mahomes (Chiefs). 
What makes this Super Bowl even more interesting is for the first time in 55 years, a team going to the Super Bowl, is playing in their home stadium. This could be a huge advantage for the Buccaneers. Another twist to this year's Super Bowl is the circumstances surrounding COVID-19. Due to the ongoing battle of COVID-19, the attendance for this game, which would normally be sold out, will only have 25,000 fans, 7,500 of which will be health care workers and 30,000 cutouts. While the fans will still make their presence felt, it won't be nearly the same as the previous Super Bowls.
Here are the players who make it happen for each team
Chiefs: Led by quarterback Patrick Mahomes, this offense is lethal and is the best in the NFL. Having great athletes, such as receiver Tyreek Hill, tight end Travis Kelce, and running back Clyde Edwards-Helaire, to distribute the ball to is a scary sight. On the defensive side of the ball, they are led by safety Tyrann Mathieu and defensive tackle Chris Jones.
Buccaneers: At the helm, is the six-time Super Bowl champion, Tom Brady. In his first season with his new team, he has led them to the championship. Having the likes of receivers Mike Evans, Chris Godwin, Antonio Brown to go along with the combination of Leonard Fournette and Ronald Jones ll has helped this team thrive. Defensively, the focal point is linebackers Devin White and Lavonte David. This duo is filthy good. 
In conclusion, I believe the key to this matchup will come down to the Buccaneers defense against the lethal Chiefs offense. If the defense is able to slow down the Chiefs just a little bit, I think the Buccaneers got this game under wraps. But will they be able to? We will find out this Sunday night. 
https://www.nfl.com/news/official-attendance-expected-for-super-bowl-lv-25-000-fans-30-000-cutouts