Breathe India Fund
An initiative saving lives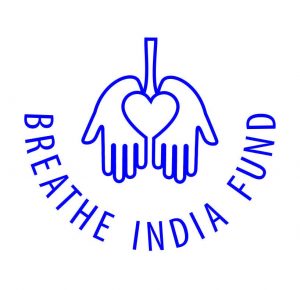 19.56 million. That is the number of COVID-19 cases reported in India during this pandemic. Read that again. 19.56 million lives, 19.56 million beating hearts, 19.56 million people like you and I, all forever changed by a virus they had not even heard about before last year.
If that number has not already made you raise a brow, let me tell you that over 300,000 of those cases in India have been reported in the last 24 hours. In a single day. From the time you read this to tomorrow, hundreds of thousands more people will have become part of this ominous statistic. According to CNN, "India is now the epicenter of the worst ongoing coronavirus outbreak, and the situation there could get worse before it begins to get better." You may be wondering though, why India? Why are they suffering more than any other country, and more importantly, why so suddenly? In all honesty, there is no singular answer.
See, India is currently experiencing their second wave of the pandemic. During the first wave, the country was actually notably well-off, to the point where they were even able to donate their excess vaccines to a number of countries in need. Soon, however, people got too comfortable, too fast. Social distancing and masking precautions fell lower and lower on citizens' priorities as they started to again meet with groups of people who had similar false confidences about their safety. This, mixed with the deadly mutant strain of COVID-19 heavily prevalent in India, was a recipe for disaster. And even after what seemed like the worst of it, circumstances continued going downhill in India. With the shortage of hospital beds, medications, and medical equipment, families were left to suffer alone in their homes. As of today, India is arguably at its most devastating point.
This may raise little to no feelings to some people, likely getting passed off as yet another unfortunate circumstance that they will forget about by tomorrow. But to me, this is bigger. These news stories are not only stories. The statistics are not mere numbers. They are my family, friends, and in the end—the country I am from.
Luckily, however, there are ways for us to help. Even with the 8,000 miles physically separating the US and India, you can make a difference.
Breathe India is a newly established fund dedicated to doing just that: making a difference. With India's serious shortage of oxygen supplies, this organization works in collaboration with a local foundation to directly send oxygen concentrators to India. According to their website, "Our immediate plan of action focuses on the procurement of about 250 oxygen concentrators for donation to our team of local physicians and volunteers in India, who will effectively distribute these to the people in need. Our work is independent of government agencies or NGOs to bypass political bureaucracy that can hamper or delay humanitarian efforts."
The organization was initially founded by a core team of four volunteers, including my father, Shital Parikh, who currently works here in Ohio as a physician at Cincinnati Children's Hospital. Beyond this core team lies numbers of dedicated volunteers who help out with various aspects of the mission. Learn more about the team's qualifications and backgrounds on Breathe India's website: https://www.breatheindiafund.org/.
Now, here is where you come in. Breathe India has been able to have the success it has had through the help of kind donations. You and your loved ones can similarly donate to their efforts through their Facebook page, Zelle, GoFundMe, PayPal, and other outlets. Their fundraiser is 100% charitable, meaning that proceeds go exclusively towards the equipment they will send to India. In just a week of the fund being established, "[they] have already been able to procure and ship 100 oxygen concentrators to Ahmedabad". Breathe India has additionally raised over $30,000 through their Facebook page alone with over 200 generous donors. Please consider joining them in making a difference. Through Breathe India, you can be assured that your payments are directly helping save more and more lives every single day.
As the organization states, "There is an acute shortage of hospital beds, meaning a majority of the patients are self-treating at home and in dire need of oxygen supply. Hospital wait lists are so long that patients know that the chances of them being treated at a hospital are minuscule. The problem with home treatment is that there is almost no availability of oxygen cylinders or concentrators for people who want to use one. People are dying waiting for a hospital bed with oxygen. Signs showing the absolute lack of oxygen are posted outside hospitals. This is a time for everyone to come together and help stop unnecessary suffering."
It is up to us. To you and me to do our part in helping a country so torn apart by the deadly effects of COVID-19. I know it can be hard to hear, but we must realize that this pandemic is not over. The world is not "normal", this virus is not "fake", and people are not "overreacting". If donating is not a feasible option for you or your family, the most I can ask of you is to learn from India. Learn from their losses and their pain. Continue to take precautions and take care of yourself, your family, and everyone around you. This pandemic is a fight we will only win together.
Donate to Breathe India today:
Facebook: https://www.facebook.com/donate/478088240166955/10157526250786739/
GoFundMe: https://www.gofundme.com/f/d5e9f-breathe-india/widget/large/
Venmo: @breathe-indiafund
PayPal: donate@breatheindiafund.org
Zelle: 281-696-0394