National Internet Day
Just how reliant on the Internet have we become?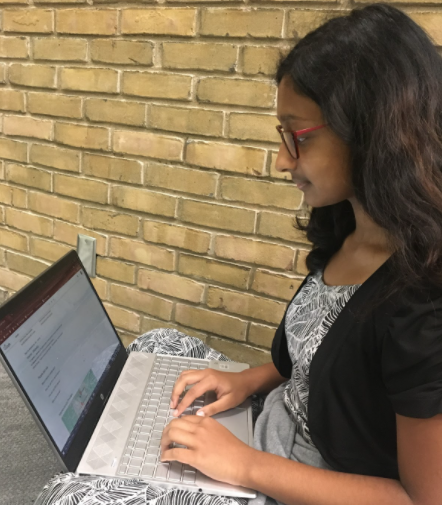 When was the last time you searched something up online? It probably was not that long ago, especially when most of our world currently revolves around our access to the internet.
   As some of you may know, October 19 was National Internet Day. In our modern era, we have learned to use the internet on a daily basis, and for most of us, it has always been something that was constantly available. Additionally, over the past couple of years, we have been forced to learn to adjust to a whole new world online.
   During the pandemic, we started to rely more and more on our devices and especially the internet, whether through Google and its various applications or Zoom. We have had to transfer most things, if not almost everything, to a virtual format, and this has led us to discover more about the functions of our electronics and more importantly, the internet. 
   "I think [moving things online] has largely caused a deficit within interpersonal communication, but it has also had many benefits. It's far more accessible to work, socialize, and attend events from home," said Mrs. Tess Rosen, a teacher at SHS. "I've enjoyed getting back to more face-to-face socialization, but I also like that virtual options have remained."
   Even before the pandemic, the internet played a big role in our lives. There are numerous reasons for which we have utilized this particular resource.
Have you ever been confused about something, like a math problem? Has curiosity ever gotten the better of you and you just had to find out how something worked or what something meant? What about those times when you wanted to refresh your memory on a couple of grammar rules or definitions?
Every time, you probably turned to the vast world of the internet, and why would you not? The web has pages and pages of information from countless sources at just the click of a button.
   In addition, it is not only the web itself that relies on having an internet connection but really anything that uses wifi. According to Matt Elliott from CNET, most social media platforms like Instagram, Facebook, Youtube, and Twitter need a wifi connection in order to function.
   And all of this leads to an even bigger question: what would we do without the internet?
   In reality, several people live with limited or no access to a device or the web all over the globe. Being able to surf freely through the internet is a privilege and not one we should take for granted.
   "Although the internet has its undeniable drawbacks, there are so many advantages to the technology that's available to us," Rosen said. "It has opened so many doors for people of all backgrounds and abilities to be active members of society. I think without the internet, we'd have far less technological, medical, and societal advancements."
   So, the next time you search for something on Google, think about how lucky you are to be able to explore and socialize freely through your device. After all, there was—and still is—a time where the internet did not exist at all. What would you do without access to the internet?