Coexist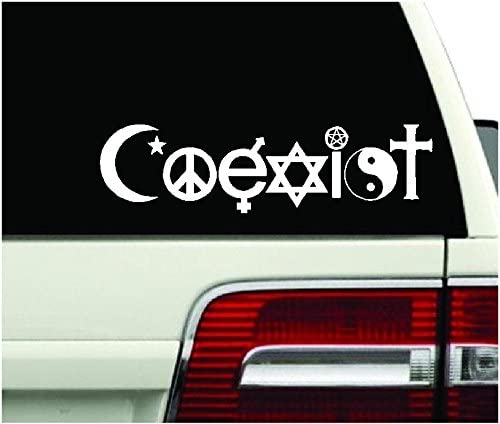 While some students like to decorate their water bottles with stickers, others like to decorate use them to decorate their cars. A common yet impactful sticker would be the 'Coexist' one. SHS's religious groups wanted to incorporate this word into Sycamore's vocabulary. It is easy to separate ourselves from those different from us; however, it is crucial that we not only coexist, but unite as one big community. The leaders of Jewish Student Union (JSU), Muslim Student Association (M
SA), and Sycamore Christian Youth (SCY) came together to form an interfaith community to learn about one another's religion. The group, led by seniors Nabiha Alam, Lindsay Boutelle, Leen Ciba, Eliana Frankel, and Hannah Peri decided to meet biannually, with a Thanksgiving event and spring holiday celebration. MSA co-leader, Alam, wanted to start this group because of her own fond experiences with My Beloved Community, an interfaith group in Cincinnati. "In this group, I was able to meet some of my closest friends. I really value this group and all the things that I've learned from it. I thought that bring[ing] it [to] Sycamore could create that experience for someone else as well," Alam said.
   In November last year, they met to celebrate Thanksgiving and to experience food dishes from different cultures. In March, they celebrated all of the spring holidays in the group: Passover, Ramadan, and Easter. The group played jeopardy and kahoot, with a consolation prize of a squishmallow key chain, provided by Ciba. They also painted masks in Purim while recent Sycamore graduate, Eden Kadosh, taught the group about the meaning behind Passover. MSA, JSU, and SCY are Abrahamic religions, and the clubs had a great conversation on the similarities between them. 
   In an interview with SCY lead team member Lydia Butler, 12, she expressed the importance of being aware of different cultures and religions. She hopes that SHS can help evolve to a "culturally aware society." Butler also proposed the idea to include different religious and cultural holidays on the school announcements in order to educate those that are not familiar with these religions.
   You can come to their next Interfaith event on November 11th, in the Hub, from 2:15-3:30. Come for some games and prizes, food, friends, and the opportunity to get to know people from other religions! If you do come, please be sure to bring a dish to share (preferably Kosher!).
   Here are some examples of questions they had in their spring jeopardy last year. See if you can get these right!
Questions:
Adam Levine sang at a bat mitzvah for which celebrity's daughter? 

In 2021, what was the best-selling Easter candy in America? 

Which one of these books did Malala not write? I am Malala, Malala's Magic Pencil, Of Women and Salt, We are Displaced 
Answers:
Adam Sandler

Reese's Mini Peanut Butter Eggs

Of Women and Salt