Showtime!
Cincinnati Youth Choir performs at Bengals game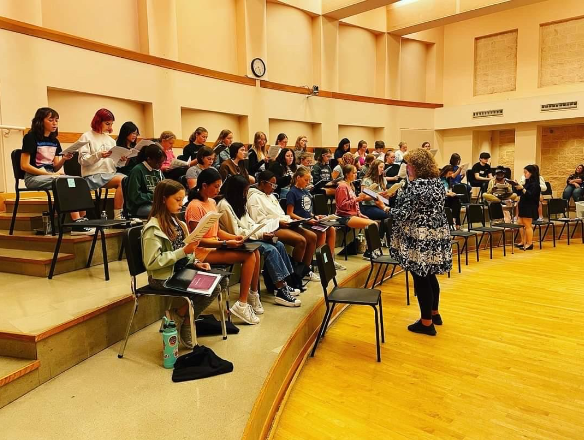 Bengals games usually make you think of three things. Football, Joe Burrow, and… a choir? While you might not put singing and Joe Shiesty together, this Sunday they will go together in perfect harmony. 
   The Cincinnati Youth Choir (CYC) is performing at half-time during the Bengals vs. Browns game on Dec. 11, in front of 65 thousand people. They will be performing "The Man" by Aloe Blacc. The choir was formed in 1993, and since then it has been educating students about music, as well as achieving impressive accolades and touring the world. 
   Sana Shyam, 9, a member of the Bel Canto level of the choir, says that the choir has instilled values of commitment, dedication, and teamwork. She said that her favorite part of the choir is that "singing with the choir is like family. I love singing, and cooperating with others helps me understand my surroundings, blend and stand out."
   She also recalled the time when she traveled to New York and performed at Carnegie Hall with the choir, and got to explore the city. This year, they are going to Costa Rica.
   Shyam said she is really excited to perform, and it is "a great opportunity to perform at the halftime show! It can build confidence and it's really fun!"
   So, it might be time to try out a new hobby because great opportunities could come from it. Make sure to tune into the game, and try something new this weekend!