Top Seven Study Tips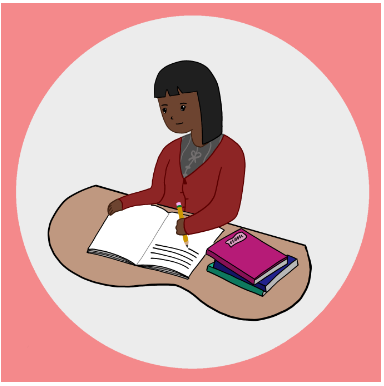 Even though it may not feel like it, it is finally spring season! We have just started the fourth and last quarter of the 2022-23 school year. However, as the end of the school year gets closer and closer, so do exams of all sorts: state testing, AP exams, finals… the list could go on. Most of us are probably stressing out about how we are going to be able to study for all of them. Well, here is my advice. To best prepare for these exams, it is important that you know these seven important study tips: 
Stay organized.
   When you have to study for several different exams at the same time, it can be overwhelming. Keeping track of what you have to study for and when you have to study for it could help relieve some of that stress. For example, keeping a list of what you need to study could help you stay organized.
Plan ahead.
   Plan out what you are going to study each day and prioritize! When you have a lot to study for, it may seem impossible to have enough time to study for every single exam that you have to take. Therefore, it is important to plan ahead and prioritize the subjects you need to study for the most. For example, if you are really struggling with history, you may want to focus more on studying for your history exam than you would for a subject you have an easier time with. Planning out which units you will study or review for your exam each day can also help you relieve some of the stress that comes with the need to study a lot of material in a short period of time. Using a planner may also help with this.
Get enough sleep.
   Yeah, yeah. You have probably heard this one a lot, but you should take it seriously. Sleep is important not only for your mind but also for your body. Pulling all-nighters will not help you! Making sure that you get at least 7-8 hours of sleep a night is the key to being able to study more effectively while also maintaining your overall health.
Do not forget to eat food and drink plenty of water.
   Before you get too carried away with studying, it is important to make sure you are eating enough and drinking lots of water because taking in enough nutrients is just as important to your health as getting enough sleep. You should always put yourself first, no matter how much you need to study. Do not forget to take care of your own well-being.
Find a study buddy.
   Studying a lot of different subjects or concepts can be tricky. Having a small study group or even just a friend to study with can definitely help you prepare for things. You can quiz each other on different topics or ask each other questions when you need help with understanding something. Other people can be a great resource when it comes to understanding complicated concepts.
Take frequent breaks.
   While you may feel overwhelmed or as though you need to study nonstop, it is important to give yourself—and your brain—a break. If you study for long periods of time, you may find yourself losing focus and getting distracted easily. Allowing yourself a break can help you focus better and relieve stress. Try to take breaks after every hour or two of studying: go for a walk, read a book, take a nap. But do not take breaks too frequently or you may lose precious study time. 
Find a quiet place to study.
   Being able to focus on what you are doing is especially important when it comes to studying. As someone with two siblings, I know exactly how difficult it may be to find a quiet place to study. Make it known to your family that you need to be able to fully concentrate and that you would appreciate it if they could keep their noise levels down to a minimum. Or, try studying at a nearby library. Try not to listen to music when you are studying, and if you must, turn the volume down and make sure it has no lyrics—you might think that you are able to study while listening to loud pop music, but in reality, you probably are not. Lastly, make sure to change up your environment regularly. Studying in the same area for long periods of time can be draining and affect your focus. Going to a different area to study every once in a while, even if it is just switching rooms in your house, can really make a difference.