'Beyoncé' by Beyoncé album review
Beyoncé has delivered countless surprises in her 15 years on top of the music world, but she's never dropped a bombshell like this. "The Queen" surprised the world with a "visual album" – 14 new songs, 17 videos, dropped via iTunes with no warning.
"Beyoncé is one of the most amazing singers ever. She is my idol," said Lily Retford, 9.
The vibe on "Beyoncé" is futuristic R&B, strongest when it goes for full-grown electro soul with an artsy boho edge.
"This album really was unexpected. Beyoncé managed to pull off yet another flawless piece of work," said Astrid Cabello, 10.
"Drunk in Love" was one of the highlights of the album. It is a superb duet with her husband, Jay Z. The album also features the voices of Drake and Pharrell.
"'Drunk in Love' had to be my favorite out of the entire album. It is so soulful and makes me want to dance," said Cabello.
Beyoncé throws in many pageant-ready ballads about believing in your dreams and reaching your goals. This theme throughout her songs is very uplifting and soulful.
About the Contributor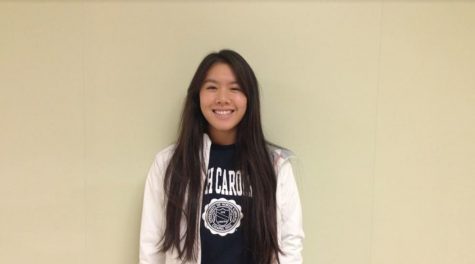 Amy Deng, Managing Editor
Hello! My name is Amy Deng and I am a senior at Sycamore High School. This is my fourth year on staff and I currently hold the position of managing editor...