Leaping into competition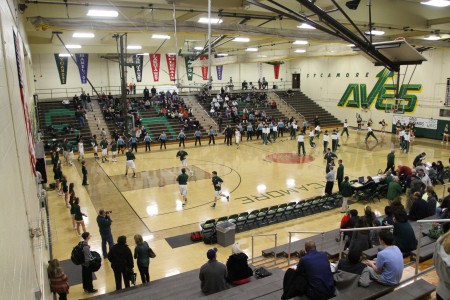 The OASSA regional competition is days away and the Flyerettes are pulling all the stops to have their dances ready for Feb. 2. At this competition is where the Flyerettes hope to qualify for state.
"Longer practices are needed to make changes and perfect our pom and hip-hop dance for formations and changing some moves," said Ashley McNamara, Flyerettes coach. "The girls have worked so hard to get to this point."
The team is taking one hip-hop and one pom dance to Springboro High School. They have competed and performed both dances prior. They competed at Seton High School Invitational to experience a competition and getting prepared for it.
It was the first time the Flyerettes have competed a pom routine. A pom dance is stiff motions using pom poms.
"Our goal is to make it to state in Columbus on Mar. 1 and 2. I feel that the judges at Seton gave us the critiques we needed to improve. ," said Katie Pruitt, 12.
The girls have learned these dances in Sept. and Oct. to make sure they are perfected for now. An outside choreographer made the hip-hop dance and Kenzie Wall, assistant coach and student teacher made the pom.
"I made the dance based on visuals and how the judges would see it form where they would be sitting," said Wall.
"I'm excited for this competition, we have worked hard all season wanting to qualify for state and putting on a good performance for the school," said Calista Robbins, 10.
Giving it their all in practice is important but leaving nothing after performing for the judges will get them to state.
About the Contributor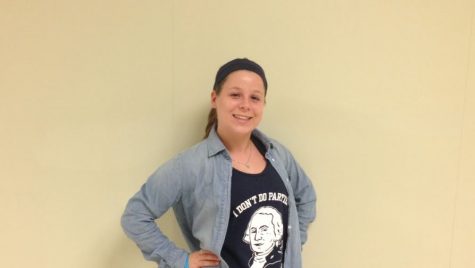 Lauren Kurtzer, Creative Projects Director
Hi! My name is Lauren Kurtzer and I am a senior here at SHS; thus making it my fourth year in convergence journalism. Looking back on everything I learned...