Q&A with Isabella Gonzalez, 10
Q: How did you prepare for you're audition in "Aida?"
A: Right after "West Side Story" ended my mom and I ordered the music book for "Aida" and bought the CD and listened to it everyday on full blast, trying to memorize lyrics. I like to think I worked hard for it.
Q: What were your first thoughts when you found out that you were going to be playing the role of Aida?
A: It was so shocking to me that I could be fortunate enough to have the opportunity to play such an amazing role. I am still trying to take it all in. I am very thankful.
Q: What other you musicals have you performed in?
A: I have been in "Bye Bye Birdie" as Rosie, in "Grease" as Rizzo, in "13" as Patrice, in "West Side Story" as Anita, and in some smaller summer theatre productions.
Q: Did you have an idea that you were going to be Aida right after you're audition?
A: No not at all, I was very nervous after my audition. But all you can really do is your best and hope for good outcomes. But importantly to always be happy no matter what you get.
For more information about Aves Theater click here.
About the Contributor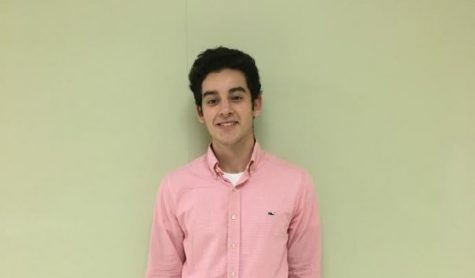 Ben Ruskin, Executive Editor-in-Chief
Hi! My name is Ben Ruskin and I'm a senior here at Sycamore High School. This is my fourth year on the staff. As a part of The Leaf, our national award-winning,...