Q&A with Hannah Brown, 11, on cold temperatures and golf
As a competitive high school golfer, there is no off-season. For Hannah Brown, 11, the cold has affected her more than most as she struggles to find outdoor practice time.
Q: Have you been practicing in the off-season?
A: I have private lessons once a week at an indoor facility, but my other time is spent at the driving range with friends, family, or just myself.
Q: Has the cold left you unable to go to the driving range?
A: Recently, I haven't been able to go as much because the driving range is outdoors and it's difficult to grip the clubs when my hands are frozen.  Private lessons are helpful, but practice is way more effective when I'm able to golf more than once a week.
Q:  Do you think this will affect your future performance next fall?
A:  These extreme temperatures have never occurred before, so I'm not quite sure. Hopefully since it's so far off from the season it won't affect my performance too much, but we'll have to wait and see.
For more information on SHS golf, visit SHSleaf.com.
About the Contributor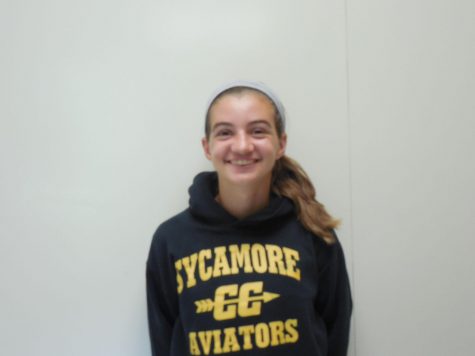 Ellen Martinson, Staff Writer
As a senior, this is my fourth year on staff. In previous years, I've served as the fun and games chief, as an associate editor, and now I help edit...