Why we read: the mental and emotional benefits
As I was reading things from a classic by Orwell to fantasy by Tyra Banks, a question that I could not let go of came to me: Why do I read?
Why do I dedicate so much time to a story that does not appeal to me at all? What would my life be like if I did not give so much of my time to characters, writers, and strings of letters?
"I read because it is just a fun experience, and it passes time. And if it's a good book, it's just like watching a movie," said Aaron Charnay, 9.
There are many benefits to reading books, such as:
Relaxes brain

This quiz uses things that you are interested in in hopes that you will find something new to read. All of the selections can be found in the SHS library, or a Cincinnati Public library. There are several other sources to find something to read based on things that you have already read and liked. Image by Emily Tyler.

Keeps the brain sharp
Could prevent Alzheimer's disease
Could promote sleep
Eases depression
It is important to make sure that while reading, you are reading something that you enjoy so you feel that the read is worth the time.
"I pick a book by its cover. Even though there's an old saying "don't judge a book by its cover," if I don't think the cover is cool, or if the writing on the back isn't cool, I won't read it," Charnay said.
Reading is a way to enter a new world, real or imaginary, and escape the trials of our lives. We can find profound quotes that we can apply to our lives to make them better.
We make new friends with people who aren't real, simply because we like their personality, or because they go through the same things as we do, although we thought we were alone.
Reading is good for our brains, and it can change our lives, but I fear that one day, people will not read at all because they see no reason to when they could spend time on social media or watching Netflix on the Internet.
About the Contributor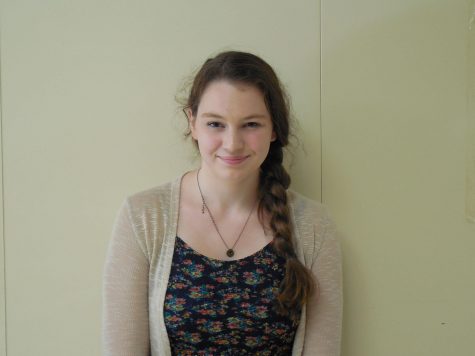 Emily Tyler, Staff Writer
I am a sophomore. This is my second year on the incredible staff of The Leaf, and I can't imagine being anywhere else. Aside from journalism, my hobbies...