Football faces GMC's in middle of pack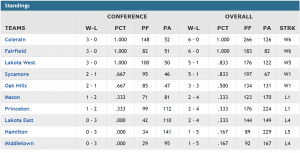 Colerain, Fairfield, Lakota West, Sycamore, Oak Hills. Those are the top five teams in the GMC Football Standings over six games. SHS' only loss came from the team right above them, Lakota West. This year's team is looking to win the GMC, since they have not won the conference title in more than ten years.
In those ten years, the football team finished second to Colerain (who has won the title the last ten years) four times during that span. They are again looking up at the team, and have a major showdown with them Friday, Oct. 11 at Cardinal Stadium, with championship implications.
There are a couple of other important games in the GMC this week. Oak Hills plays Princeton, and Lakota West plays Fairfield. These are two of the three games where the winner can jump over the loser in the standings.
If SHS beats Colerain, then they will jump at least one spot in the standings (two spots if Fairfield loses), making it one of the most important game of the regular season.
Q&A with defensive end Barry Daniels, 9.
Q: What is the best thing about the team?
A: The players are always fun to be around.
Q: How do you guys prepare to face opponents as good as Colerain?
A: We lift and watch a lot of film.
Q: Do you think that the Varsity team will beat Colerain and win the GMC? Why?
A: Yes. Our quarterback and defense are both really good.
For more information, visit GMCsports.com.
About the Contributor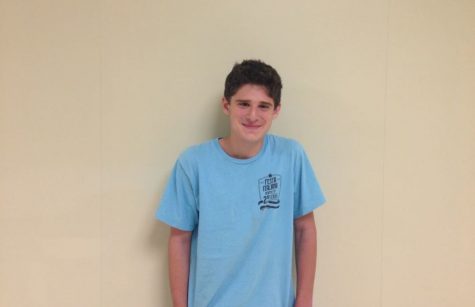 David Wertheim, Buisness Manager
Hi! My name is David Wertheim and I am a senior here at SHS for the 2016-17 school year. This is my fourth year on staff at The Leaf and my second year...