Turning goodbye to seniors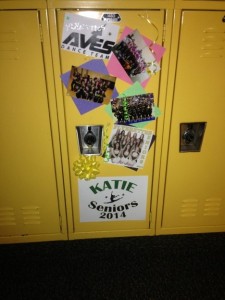 Throughout the season a team has to be united. On Senior Night a team will unite for the seniors who have worked not only throughout the season but for years.
"This is their day and they need to be celebrated. They have worked so hard for all these years," said Ashley McNamara, Flyerettes coach.
Senior Night for cheerleading, Flyerettes, and boys basketball was on Feb. 11. The event honored all seniors before the basketball game against Miamisburg.
It was supposed to be their last home game but due to cancellations due to weather a game is rescheduled for Feb. 18.
"It was a bittersweet moment for all of us but a very special day," said Rupali Jain, 12.
With a special night comes hard work. Both the underclassmen and seniors had tasks to do before Tuesday, including the 12 seniors learning their own dance for halftime.
Underclassmen:
Decorated each seniors' locker
Dressed up in old costumes
Wear regular green jerseys for pregame
Only perform at pregame
Seniors:
Dressed nicely
Wear yellow senior jerseys for pregame
Have seniors poster in gym
Senior cutouts and boards
Pregame ceremonies honoring all seniors, basketball players and cheerleaders as well
Performing themselves at halftime
"We haven't done anything like this for the seniors but I like it. I hope we keep the tradition for us juniors now next year," said Leah Brod, 11.
The dance was hip-hop with a mix of songs requested by the seniors made by Coach McNamara. Two seniors have been injured; Megan Crone and Krittika Chatterjee are returning to perform in their last game.
Giving these 12 girls their moment in the spotlight shows a true teammate and leads the way for future underclassmen to do the same.
About the Contributor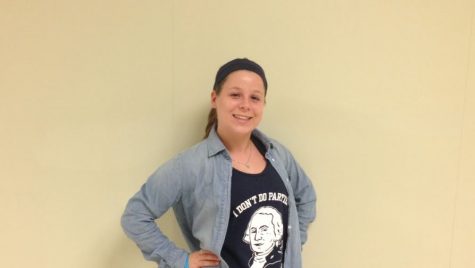 Lauren Kurtzer, Creative Projects Director
Hi! My name is Lauren Kurtzer and I am a senior here at SHS; thus making it my fourth year in convergence journalism. Looking back on everything I learned...