Google makes controversial doodle
Google is just a search engine to answer my questions right? Wrong. Google has now created a controversial doodle regarding the 2014 Olympic games being held in Russia.
On Feb. 7, Google released a temporary design for their search engine site that includes drawings of Olympic events encased in rainbow colors.
The rainbow colors are supposed to make a reference to the homosexuality laws Vladimir Putin has established in Russia.
"It is awful that Putin is punishing people for promoting what they truly believe in," said David Greenberger, 9.
Underneath the doodle of the Olympic events it reads, "The practice of sport is a human right." The quote comes directly from the Olympic charter for the Sochi games that are being held in Russia.
To view the controversial doodle click here.
"I do not think it is fair that people are prosecuted just because of their sexual orientation, its is just wrong," said Tyler Miller, 10.
Russia recently instituted a law prohibiting gay propaganda; this made many people feel uncomfortable with Russia hosting the Olympics this winter in Sochi.
"Russia has such a large population, so I think the fact that Russia has put these laws in place is going to have an even bigger effect then it would if the laws were instituted in a smaller country," said JiHo Choi, 9.
Vladimir Putin has let the Olympic athletes know that they are welcome in Sochi as long as they, "leave the kids alone."
Acknowledged gay Olympians in Russia include:
Sanne van Kerkhof
Cheryl Maas
Barbara Jezersek
Anastasia Bucsis
Belle Brockoff
Daniela Irasschka-Stolz
About the Contributor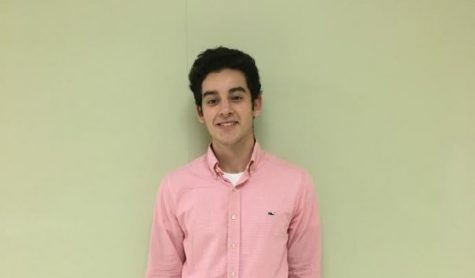 Ben Ruskin, Executive Editor-in-Chief
Hi! My name is Ben Ruskin and I'm a senior here at Sycamore High School. This is my fourth year on the staff. As a part of The Leaf, our national award-winning,...