'New' proves to be new

Paul McCartney came out with his album "New" in October of 2013. This album was named properly because the songs reflected his new life.
One song that strayed apart from that trend was "Early Days." It has an acoustic sound that the rest of the songs on this album lack. It brought to light some of the troubles that McCartney had through the years of being a Beatle.
"So many times I had to change the pain to laughter just to keep from getting crazed," Is the chorus in the song. It just brings out some of the dark time that he went through with out really ever talking about it. Showing being part of the fab four might have been harder on McCartney than thought.
The rest of the songs on the album have more of a light but rock edge to them, describe his new life. His life is very much centered on his wife, Nancy Shevell who he married in 2011.
The songs that had a love aspect to them were
"Alligator"
"New"
"Hosanna"
"I can bet"
"Looking at Her"
"Turned Out"
"I was glad to here his new album and his songs make him seem really happy," said Karina Rosa, 9
McCartney's new album held up many people's expectations. Fans were excited to be able to enter into the world of McCartney again.
About the Contributor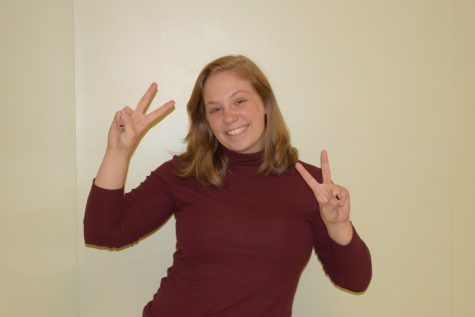 Hannah Frey, Leaflet Editor in Chief
My name is Hannah Frey and this is my fourth year being a part of the Leaf staff. I joined the Leaf because I wanted to expand my involvement in the SHS...