SHS celebrates Chinese New Year
Thousands of years ago a legend was born. According to the story, every year a monster terrorized a small town until the villagers discovered the monster's weaknesses: loud noise and the color red. This is the ancient explanation behind the Chinese New Year.
Although the Chinese holiday follows the lunar calendar, in the Gregorian calendar it began on Jan. 31.
"Chinese New Year is the most important festival in China. Millions of people celebrate it; even the Chinese people living in other countries overseas celebrate it. That's why it's so important for us to celebrate in class," said Ning Zhang, Mandarin Chinese teacher.
For these two weeks, Mandarin students receive less homework and one class period is dedicated to celebrating.
"For Chinese New Year in the class we make dumplings, lanterns, do calligraphy, and a bunch of other stuff. In China they have parties, eat a lot, and do fireworks. Sort of like our fourth of July," said Derrick Bennet, 10, Mandarin four student.
Beyond in-class and after school celebrations, Chinese SHS students like Megan Jiang, 11, observed the holiday with her family
"Usually it's a big family party, if you don't have family in the states you get together with other family friends and it's pretty much a big dinner party. The kids get red packets with money to signify they were good for the past year," said Jiang, Chinese club president.
For more information watch this video.
About the Contributor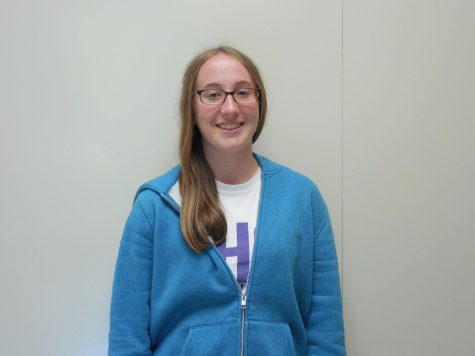 Lila Englander, Assignment Editor
I am currently a senior. This year I serve as an assignment editor. I love writing about people or groups with fascinating stories who often fly under...