Flappy Bird knockoffs take over App Store

After students at SHS and around the world had become addicted to the hit game, Flappy Bird, its creator took it off the App Store. This gave the idea to many game developers around the world to make similar, or knockoff games to satisfy customer's "flappy needs."
Currently, in the Apple App store, five of the top eight free games are Flappy Knockoffs.
Even though Flappy Bird has been removed from the App Store, the developer still makes money off of his popular game. Millions of people still have it on their mobile device.
"I will never delete the game from my phone. One day, my phone will be worth millions of dollars because it will be the only phone with the original Flappy Bird game still on it," said Drake Huerman, 11.
According to Doug Gross from Cable News Network (CNN), "Both Apple and Google appear to be cracking down on new apps taking advantage of the demise of Flappy Bird"…
"The company is cracking down not just on apps with the word "flappy" in the title, but all apps that appear to be trying to trick customers into thinking they are associated with or replacing a popular original," said Gross.
"The knockoffs definitely tried hard, but no one will flap like Flappy again," said Huerman.
About the Contributor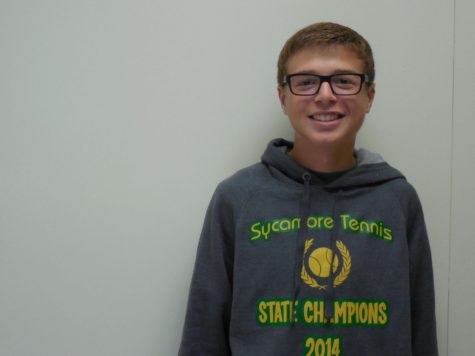 Alex Wittenbaum, Sports Chief
I am a senior on the Leaf Staff and I hold the title of sports chief. I manage the Sports Center section on shsleaf.org and help design and write for the...