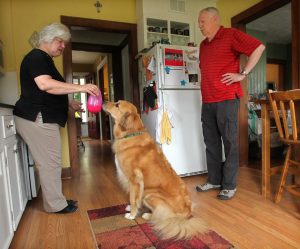 Animal Abuse statistics from 2007 illustrate that out of all animal cruelty stories, 64.5 percent (1,212 cases) were involving dogs. There are two kinds of animal cruelty that can be traced back to being considered animal abuse.
"It is scary to hear about stories where people treat their pets so horribly. My dogs are a part of my family and I would be crushed if anything happened to them," said Alexis Davis, 11.
The first is active cruelty, which is cruelty caused with the intent to harm an animal, creating immediate pain and suffering. The other, passive cruelty is harm imposed via malicious neglect creating lasting suffrage.
Animals can be physically beaten, starved, and even abandoned, all of which happens while showing the animal no affection.
Story continues below advertisement
"The SPCA has helped a lot of animals recover after going through such terrible events," said Davis.
Mistreatment like this can end up disabling, or even worse, killing creatures. Animals, of course, cannot do anything about these situations.  Only people can save them and bring their owners to justice.
Both types are brutality towards companion animals, animals used for research, industrial factory farm animals, and animals used for sport and ritual.
"I think that if people are going to treat their animals like this than they shouldn't have animals in the first place," said Angela Green, 12.
People and animals live together, and for us to live harmoniously we have to treat each other with respect. Human beings are the highest form of living things on the earth; we are the ones who are responsible for caring for animals.