Heavy backpacks break backs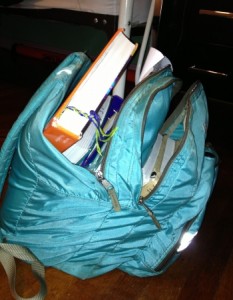 Transitioning into high school, most students would feel the advantage of carrying around their textbooks, but they also grow accustomed to an unhealthy habit.
"Backpacks can be really heavy. During the last week of first quarter, mine was so heavy that I decided to weigh it. It turned out to be 48 pounds," said Megan Sulfsted, 11.
A backpack that is too heavy can cause muscle and tissue problems. The neck, shoulder, and back are extremely susceptible to injury and damage.
Another issue that can pose a risk to students is that locker bays are so far from most students' classes that they do not have the time to drop off materials until lunch.
"My large backpack is mostly my own fault, but I don't have time to go to my locker in between bells because I prefer to talk to my friends and teachers before class starts," said Karin Oh, 12.
Some solutions to lighter backpacks are:
Choosing a quality backpack
Pack only what needs to be carried
Pack the heaviest items at the bottom
Organize subject materials
Store items in lockers
According to Atlanta Sports Medicine Program (ASMP), narrower straps can dig into muscles and pinch a nerve. They recommend buying backpacks with wider straps.
"I think the problem is that sometimes it's not possible for students to have a light backpack because of a heavy homework load," said Maya Sheth, 10.
For more information click here.
About the Contributor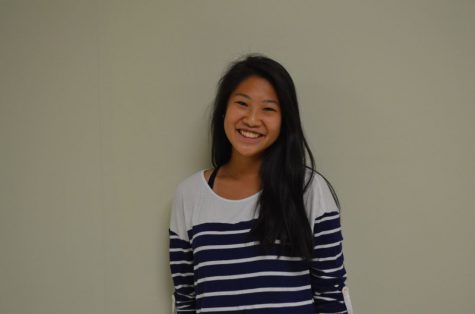 Caroline Gao, Executive Editor-in-Chief
Hi! My name is Caroline Gao and I'm a senior here at Sycamore High School. This is my fourth year on staff. As a part of The Leaf, our national award-winning,...