Preparing for Peru: Spanish students start a countdown to takeoff
The level of excitement among the 13 SHS Spanish students signed up for the spring break journey to Peru has reached an all-time high. Believe it or not, in only one month these students will be halfway around the world beginning their eight day immersion into the Peruvian culture.
"I'm super excited for the trip because it's a place I've never been before and will be full of brand new experiences," said Molly Gearin, 11.
Before the plane takes off, a significant amount of preparation must be done to ensure a safe, enjoyable journey.  The first step members took was group bonding.
Most of the members and chaperones, including some parents and siblings, dined at the restaurant Sabor Peruano. Here, the students were exposed to traditional meals in Peru, and got a taste of what is to come in March.
Another thing the students are required to do before going on the trip is a small research project on the areas, buildings, and cultures they may encounter in Peru.
"I'm most looking forward to the site Machu Picchu," said Eva Brod, 11.
Head chaperone Ms. Meredith Blackmore feels it is important to have a little background on the places being visited ahead of time. She feels that the students may appreciate what they are experiencing even more if they do some research beforehand.
Peruvian weather during the time period of the trip is another factor that the students must take into account. The months of March and April have temperature extremes in Peru, and trip participants have been advised to pack both summer and winter clothing.
Some students have even gone as far as getting immunizations for the various diseases that they may be exposed to in Peru. Although the areas visited in the trip have an extremely low-risk of disease, shots or pills can be taken just to be on the safe side.
Although the trip preparation is extensive, the students remain hopeful about the trip.
"It's a unique place to travel," said Gearin. "I think it'll definitely make us all more well-rounded and independent by the end of the trip."
About the Contributor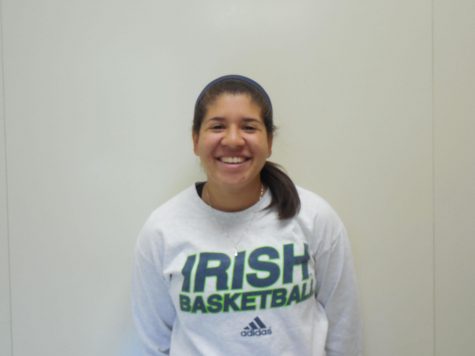 Lauren Saxon, Print Editor-In-Chief
I'm a senior at SHS. This year, I'll be working as The Leaf magazine's editor-in-chief. After four years on staff, I have learned a tremendous amount...