Swimming to end a season
varsity swimming came to a close with the conclusion of the state meet, which took place on Feb. 22-23. States included top tier swimmers, as to qualify they had to be top 24 in the state.
"I was excited to swim at state for the first year, as a freshman it meant a lot to me because my coach trusted me enough to put me on a relay," said JiHo Choi, 9.
Only two of the team's swimmers competed in individual events at state. They were Mark Hancher, 11 and Cara Norris, 11, others competed in relays.
"I was very happy that I made states for the third year in a row, having made the top 16 in the previous year my goal was to place top 8 and get on the podium which I was able to accomplish," said Hancher.
Hancher was able to take sixth in the 100 butterfly and 12th in the 100 freestyle. He was the only boy who scored. For the girls, Norris placed 6th in the 200 freestyle and 2nd in the 100 butterfly leading the girls to an 11th place finish.
As the season came to a close, swimmers began to reflect on the season to see what they have accomplished and what they will work towards next year.
"This year I was brought to state for a relay, I am hoping to work hard the rest of this year so that next year I can compete for an individual event," said Rick Niu, 11.
Now that the season has come to a close most swimmers will begin to swim for their club teams and train with them until high school swimming starts up again.
To find out more info about the team visit http://www.sycamoreswimming.com/index.php
About the Contributor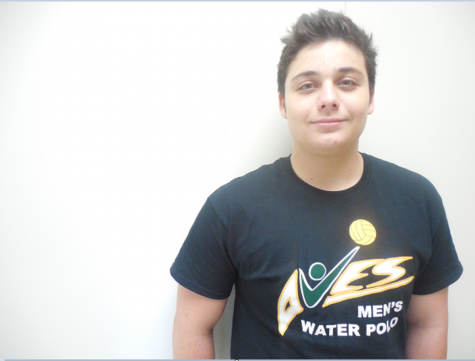 Ethan May, Staff Writer
I am a senior and this is currently my fourth year on The Leaf staff. I am one of the staff writers this year although I have previously been an A&E...