NFL combine coverage pointless
Last week, I sat down to watch some quality Big Ten basketball but instead, found myself looking at ESPN coverage of the NFL Scouting Combine.  Never in my life has television been so boring.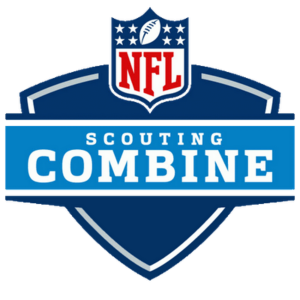 The only thing that is more boring than watching grown men run in a straight line for six seconds is watching grown men get their hands measured and listen to the third anchor tell us that if his hands are under a certain size that they may go 29th instead of 30th.
The draft is where GM's and scouts from all over the NFL sit down and watch football players work out and get measured. Why this is so intriguing I will never know, but the fact that ESPN is sending out alerts because of Johnny Manziel's hand size is just plain ridiculous.
Some people may say that they want to figure out what GM's are thinking about going in to the draft and who they are going to pick. Well that may be worthwhile doing if the draft is tomorrow but with two weeks to go in the process the GM's don't even know who they are going to pick.
"It's kind of pointless to watch because this isn't even for anything important," said Josh Glauser, 9. "The fact is it doesn't matter if a guy's hands are small as long as he can do what he is required to do."
This thoroughly bored me and made me realize that it was in no way necessary to even put this on camera. Anyone even thinking about watching this should just change the channel.